Don't Miss The Greater Manassas St. Patrick's Day Parade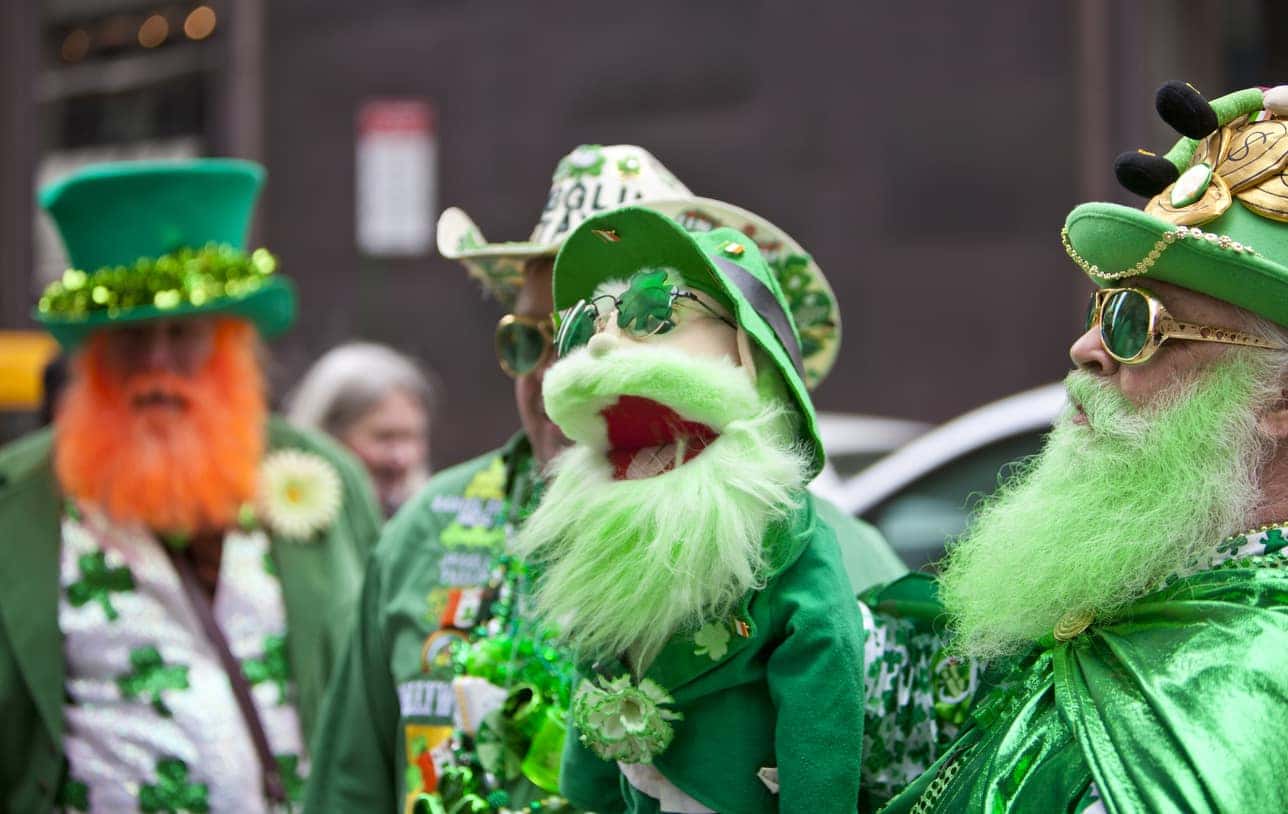 Every year the Greater Manassas Saint Patrick's Day Parade draws folks from all over the area to come out and celebrate the holiday! This year's parade will be held on Saturday, March 14 from 11:00 a.m. to 12:00 p.m. in Old Town Manassas.
2020 St. Patrick's Day Parade
You'll be able to watch this year's parade from Center Street in Old Town Manassas, and the parade will honor Glendell Hill, Sheriff of the Prince William County Police Department as the Parade Marshall. Several pipe bands, including the Alexandria Pipe and Drums, will be in attendance, along with Irish dance groups and members of the Ancient Order of Hibernians. Come dressed in green and ready to celebrate!
A Manassas Tradition
In January of 1999, the brothers of the Father Kelley Division, Ancient Order of Hibernians wanted to stage a St. Patrick's Day parade for Manassas to show their Irish Heritage and help the community learn more about the role of the Irish in America. After a year of careful planning, the first Manassas Saint Patrick's Day Parade was held on March 18, 2000, scores of community members attended the first parade, and it continues to be a highly anticipated event each year.
Today, the Parade has been incorporated as a non-profit organization, Inisfail. The name comes from an ancient, pre-Christianity name for Ireland that means "Isle of Destiny". The Fraternal Brothers in the George Brent Council 5332, Knights of Columbus was a large part of Inisfail's initial success, and they continue to support the parade twenty years later.
You might also like: Test Your Strength And Learn To Climb At Vertical Rock Climbing And Fitness Center
See Green At Miller Toyota
When you shop with us at Miller Toyota,  you'll quickly see how much "green" you can save! We offer an extensive selection of new Toyota vehicles such as the commuter-friendly Camry, the workhorse Tundra, the adventurous RAV4, and the spacious Highlander. Looking for something pre-owned? In addition to a fantastic selection of pre-owned Toyota vehicles, we also offer pre-owned vehicles from a variety of other popular automakers. When you're ready for a new vehicle and a great price tag, visit us at Miller Toyota!
Back to Parent Page