Test Your Strength And Learn To Climb At Vertical Rock Climbing And Fitness Center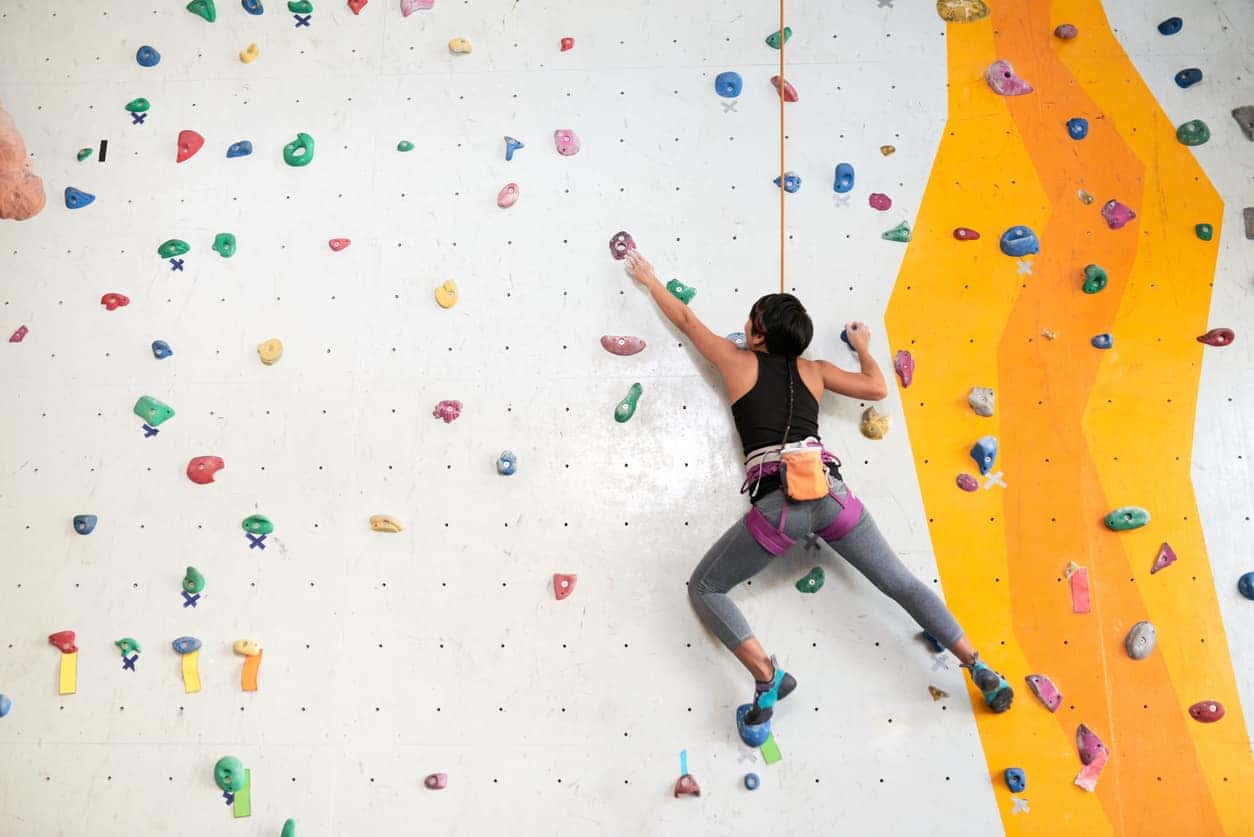 Looking for a new way to spice up your workout routine? Try a fitness class or rock climbing session at Vertical Rock!
Rock Ready Class
This 45-minute high-intensity group training session will prepare you to achieve your goals on the big wall. In Rock Ready, you'll use body-weight exercises, free weights, kettlebells, and some unconventional but highly effective methods of training to increase your stamina and strength. Plus, no two classes are alike, so you'll get a refreshing workout each time you attend. Rock Ready is free for Vertical Rock members and $22 for non-members.
Yoga and Acro Yoga
Vertical Rock offers Vinyasa yoga classes where you'll link your breath with mindful, continuous movement and pose sequencing. The class will help with strength and flexibility, as well as training your mind to be content and relaxed during challenges both on and off of the yoga mat. You can also attend an Acro yoga class where you'll integrate traditional yoga with acrobatics. No previous knowledge or practice of Acro yoga is necessary; you'll learn everything from the ground up in the classes. These classes will improve your overall flexibility, which will aid in your climbs on the big wall. Yoga classes are free for members and $22 for non-members.
Learn the Ropes
In this intro to climbing course, you'll learn all of the skills and techniques needed to pass a belay certification test and climb independently of the gym's staff. A gym instructor will work with you for two hours to teach you the foundation of climbing. Then you'll work independently for the remainder of the day to hone your skills. On your next visit, you'll be able to take the belay test and climb by yourself from there on out!
You might also like: Try These Great Pho Restaurants In Manassas
Vertical Rock Membership
If these classes, and rock climbing in general, sound like they might be right up your alley, consider a membership at Vertical Rock. Adult memberships start at just $69 a month and include full access to the climbing walls, fitness classes, fitness equipment, a 10% discount at the gear shop, and guest passes to invite your friends!
Back to Parent Page