Candy Corn Recipes You Must Try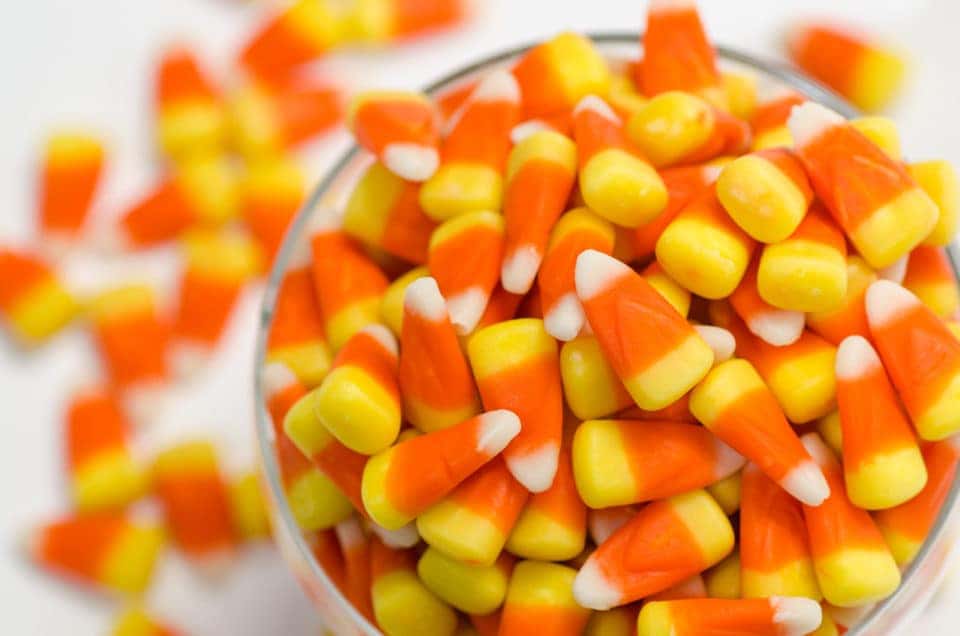 Candy corn is one of those special treats that people either love or hate. There's no in between… until now. We searched Delish.com to find delicious recipes where candy corn takes center stage and shows us the depth of this loathed or loved Halloween classic. 
Monster Munch
This first recipe is for the candy corn haters. It's simple to prepare and great for your office Halloween party. Here are the ingredients you'll need to yield 8-10 servings: 
3 cups of kettle corn popcorn

2 cups of pretzels

1 cup of melted semi-sweet chocolate chips

1 cup of melted white chocolate chips

½ cup of candy corn

½ cup of yellow, orange, and chocolate M&M's

2 tbsp of Halloween colored sprinkles 
Step 1 – Take a piece of parchment paper and line a baking sheet, place a layer of kettle corn and then a layer of pretzels. 
Step 2 – In a piping bag or Ziploc storage bag, add the melted semi-sweet chocolate chips, cut a small corner of the bag and drizzle the chocolate over the layers of popcorn and pretzels. 
Step 3 – Top the layers with candy corn and then drizzle with the melted white chocolate, then add a layer of M&Ms, then top with sprinkles. Freeze or refrigerate for 20 minutes. 
Step 4 – Remove and break into pieces. Serve and enjoy!
Slow Cooker Candy Corn Fondue
This recipe is for candy corn lovers. It doesn't get much easier than this. You'll need: 
2 eleven-ounce bags of white chip morsels

2 cups of candy corn

1 cup of heavy cream

1 bag of pretzels. 
Step 1 – Take a slow cooker or Crock-Pot, add your ingredients, white chips, candy corn, and cream. 
Step 2 – Cook on low for 2 hours. 
Step 3 – Stir every 20 minutes until smooth.
Step 4 – Serve with your favorite pretzels. Dip the pretzels into the fondue. Enjoy! 
You might also like: Be Amazed When You Try This Pumpkin Salted Caramel Cake!
Miller Toyota
Now is a great time to hit the grocery store and stock up on candy corn. You can't do that without reliable transportation, though. Give Miller Toyota a call and we can make sure you are taken care of. View our inventory online and send us a message. We'll have your test drive ready to go when you get here.
Back to Parent Page