Be Amazed When You Try This Pumpkin Salted Caramel Cake!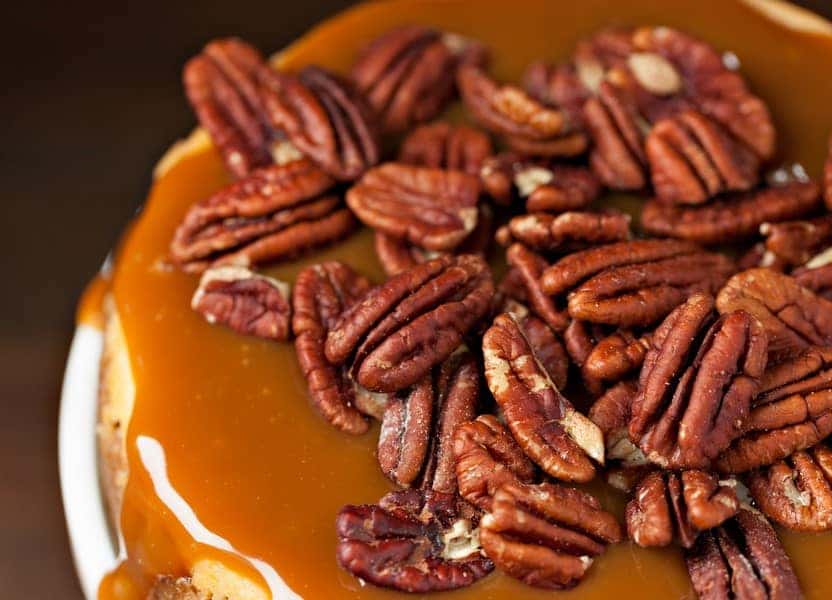 For most, the fall season is synonymous with cozy sweaters, fun festivals, and most importantly, delicious baked goods. Topped with candied pecans and a caramel drizzle, this Pumpkin Salted Caramel Cake is the perfect way to celebrate fall holidays, as well as cure your sweet tooth craving. This easy-to-make treat is sure to be a hit at your holiday gathering and will be a staple for you and your family for years to come. Let's see what we're working with!
You might also like: Why The 2020 Prius Would Make A Great Next Vehicle
The Sweet Details
This delicious concoction starts with a moist and flavorful pumpkin cake. It is then layered with sweet and salty caramel frosting, as well as a generous amount of candied pecans. With each component of this cake tasting excellent on its own, it's no wonder the end result is as superbly satisfying as it is.
As with any homemade treat, using the highest quality ingredients could be described as the most important aspect. From flour, butter, sugar, pumpkin, and more, you'll want to make sure you're using the best possible ingredients. 
With four layers of cake, making this treat can seem like a daunting task, but it really just takes a little time. The best way to do it is to make the caramel sauce and cake layers a day before the rest to ensure that you'll have enough time to get it right.
Lastly, you'll want to add a near excessive amount of candied pecans and caramel drizzle. The drizzle can be made by combining heavy cream, sugar, corn syrup, and water. Cook this mixture over medium heat until the sugar has dissolved. Then, you'll add butter and salt to create a rich look and taste. Finally, drizzle the caramel mixture on top of the cake before and after adding the pecans.
Back to Parent Page