Visit Monster Mini Golf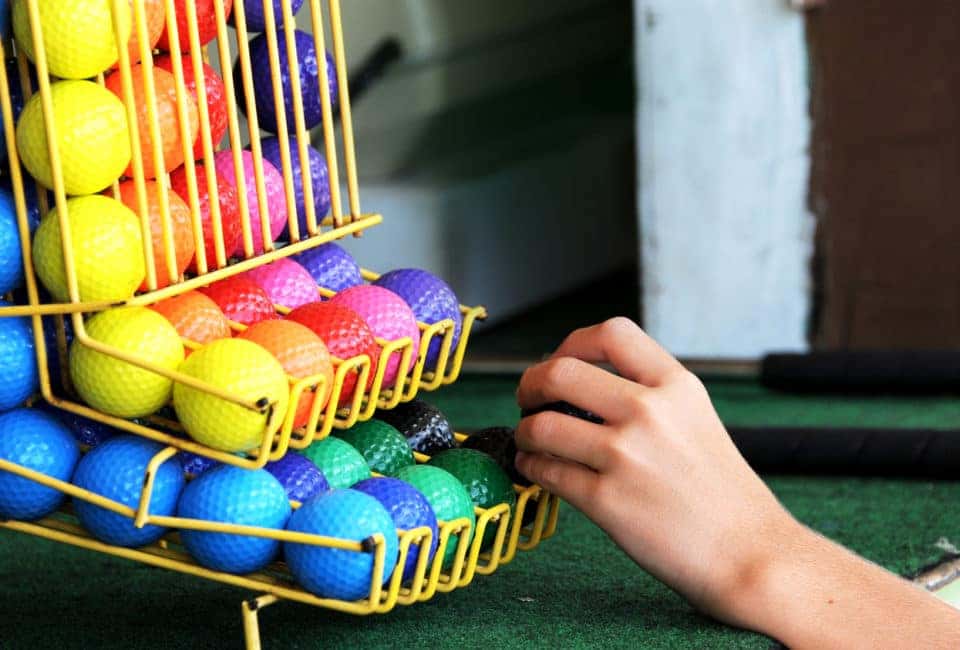 If you're looking for an outing that promises fun for the whole family, Monster Mini Golf is it. One of Chantilly's hottest entertainment venues, Monster Mini Golf packs tons of fun into a glowing, black-lit space filled with exciting games and activities.
Monstrous Fun
Located at 14130 Sullyfield Circle, Suite G, Chantilly, VA 20151, Monster Mini Golf is the place to go for a great time. This isn't just any mini golf – illuminated by black light and popping with otherworldly color, the indoor 18-hole course is alive with animated creatures and wacky displays. Play the just-challenging-enough game to the pumping sounds of classics from Monster-exclusive W.I.R.D. Radio.
Mini golf is just the start of the fun. The Chantilly location features mini bowling that makes for a kid-friendly version of the traditional sport. There is a top-of-the-line arcade featuring games both classic and cutting edge. Favorite animated characters star in themed games geared toward the younger set, while everyone can enjoy an addictive round of Skee-Ball, a glow-in-the-dark air hockey match, and a basketball hoops battle.
Know Before You Glow
Pricing is reasonable and divided by just the attractions you want to do. That way, you can pay for your favorites and add on extras without being out extra for things your party isn't interested in. Here's how the prices break down:
Mini Golf – Little Monsters: $10.50, Big Monsters: $12.50
Mini Bowling – $3.50 per 5 frames
Laser Maze – $3
Atomic Rush – $2.50
Terrific Trio (add Bowling, Laser Maze, and Atomic Rush to any Mini Golf purchase) – $5
Monstrous Mix (Mini Golf, Terrific Trio, and $10 arcade card) – $20
Monster Mini Golf is open seven days a week; check the website for specific hours. Contact the venue for information on parties and events.
You might also like: Celebrate Labor Day With Barbecue Near Manassas
Monster Deals at Miller Toyota
We can't promise black lights or arcade prizes, but at Miller Toyota, we've got something even better: incredible offers on a spectacular selection of new Toyotas and used vehicles of all kinds. With our low everyday prices, plus factory incentives, special lease offers and financing plans, and discounts on featured inventory, Miller Toyota strives to get you the very best deal possible on the vehicle of your dreams. Come by today and check out what we have in store for you!
Back to Parent Page