Challenge Your Family And Friends To A Race At Autobahn Indoor Speedway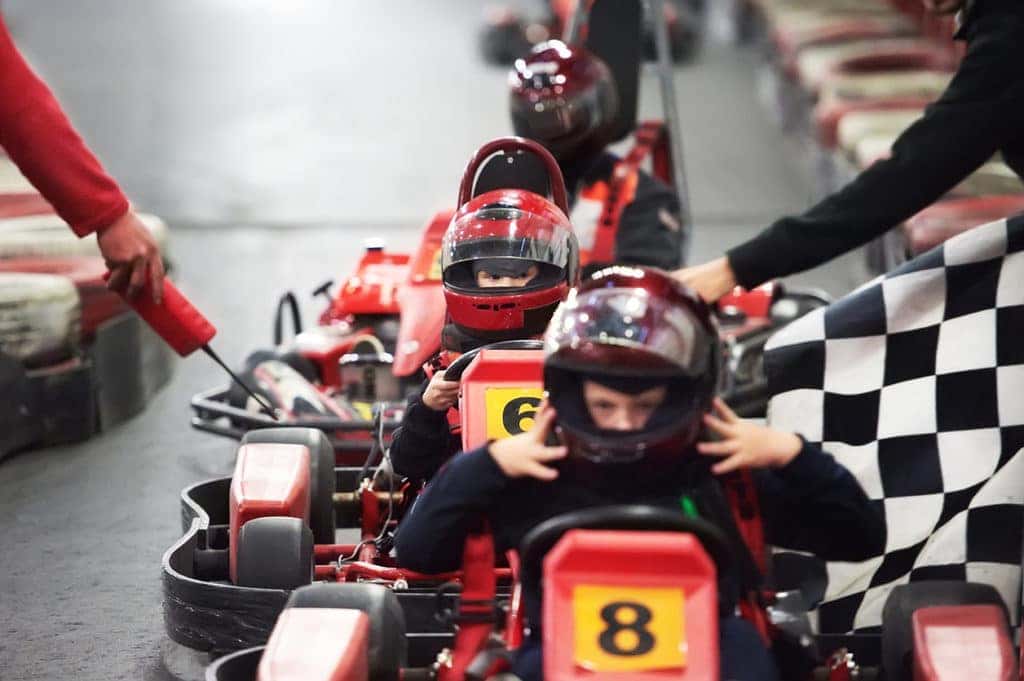 If you're feeling the need for speed, you can hop into an electric go-kart and race your friends and family at the Autobahn Indoor Speedway in Manassas!
The Indoor Race Track
The Autobahn Indoor Speedway is the largest entirely-indoor track in the state. Designed with European-style racing in mind, the kart facilitates high-speed thrills via electric Italian go-karts. Taking notes from the F1 kart, these machines can blaze down the track at 50 miles per hour! Like the renowned German highway that lends its name, the speedway lets you charge along as fast as you can go. Of course, if you're trying to complete the circuit in record time, speed isn't everything. Handling these karts can involve some skill to beat the top lap times.
Booking Parties and Space
The Speedway is the perfect place to throw a party, and you can book the space for up to 300 guests. A special group package will facilitate your occasion with one-day speedway licenses and access to the Party Room. The kart races are also ideal group exercises, and the speedway also accommodates company events. If you really want the run of the house, you can ask about the full facility rental option.
Specials and Discounts
You may also have the chance to take advantage of some special deals. The track offers a 10 percent discount for veterans, active duty military, police, fire, EMTs, and education professionals, applicable to the Arrive & Drive, Speedway licenses, and other merch. Friday after 6 p.m. is Ladies Night, featuring a $10 off a race package or $5 off of the cost of a single race. If you buy an eight-race package any day of the week, you can receive a $75 discount on the bundle. If you post an eye-catching Instagram photo from your visit with the hashtag #AutobahnManassas, you might be eligible to win a gift card for your next race.
Make Your Plans
The speedway is open seven days per week. It opens at 11 a.m. on Monday through Friday, and 10 a.m. on Saturday and Sunday. It closes at 10 p.m. on Sunday through Thursday, and midnight on weekends. The Autobahn Indoor Speedway is located at 8300 Sudley Road, Suite A5, Manassas, VA 20109.
You might also like: Challenge Yourself at These Manassas Escape Rooms
While You're Out
When it's time to hit the road again, we can satisfy your need for top performance at Miller Toyota. you're sure to find a vehicle you'll love among our family of reliable cars, pickups, and SUVs, so check out our inventory online or come see us in person!
Back to Parent Page