Let's Go Places: The Toyota All-Electric SUV Concept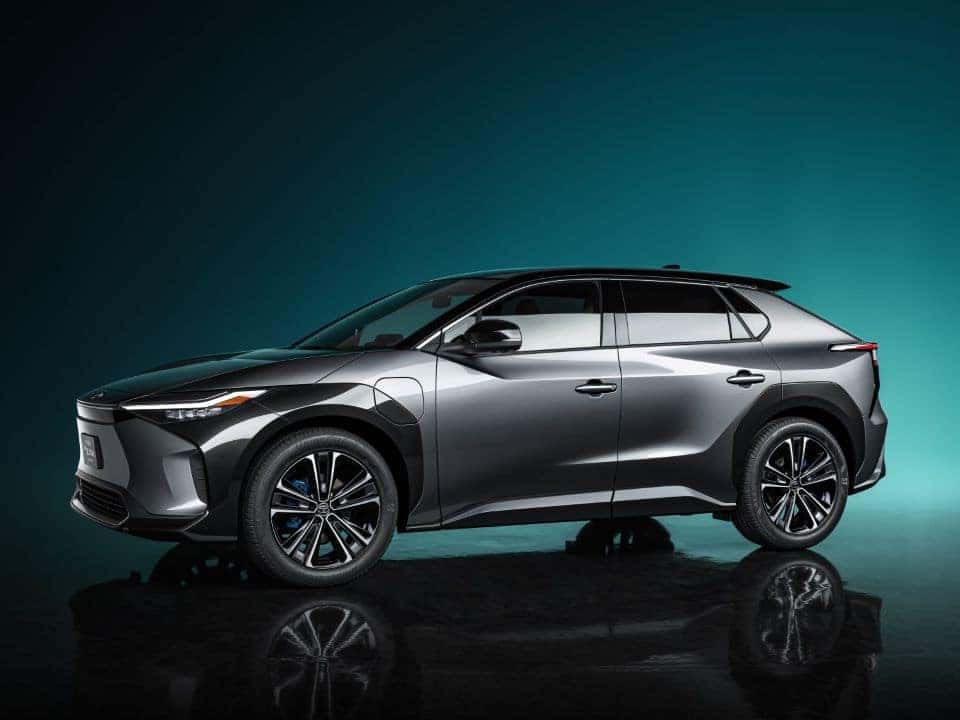 Toyota has long been a leader in electrifying the automotive industry (hello, Prius), and they are carrying this legacy one step further with the new bZ4X Concept SUV. This all-electric SUV is truly something to behold, so let's dive into all of the energizing details.
Striking Design
The Toyota bZ4X Concept has a strikingly modern exterior design full of sharp creases and angles that give the SUV an air of athleticism. It has a long wheelbase with short overhangs that create ample interior space without compromising the driver's view of the road ahead. Inside, the airy cabin is filled with light to accentuate the open design. Every detail has been carefully planned to give the impression that the bZ4X Concept was created just for its driver; the low-position instrument panel is easy to see and read, the meters are comfortably within the eye line, and a large center touchscreen is always within reach.
Electric Power
Though full powertrain details are not yet available for the bZ4X Concept, it will be fully electric with a powerful battery pack that sends energy to the engine. As the SUV has been designed and created in partnership with Subaru, the  bZ4X Concept will also have the capable all-wheel-drive that Subaru vehicles are known for paired with the lasting reliability of the Toyota brand. The bZ4X Concept rides on the new e-TNGA BEV platform that was specially developed for this project. As the bZ4X Concept is an SUV, you can expect to be able to travel several hundred miles on a single charge before the battery needs to be replenished.
A Look Into Toyota's Electric Future
The bZ4X Concept is just scratching the surface of Toyota's plans for a green, efficient, and electrified future. Overall, the automaker is planning to achieve carbon neutrality by 2050. To do this, there will be about 70 electrified Toyota vehicles globally just by 2025. Looking into Toyota's future, you can expect to see 15 dedicate BEVs (battery electric vehicles, or all-elecric vehicles), seven of which will fall under the bZ (Beyond Zero) sub-brand, like the new bZ4X Concept.
You might also like: What Makes Dealership Service Better?
Learn More at Miler Toyota
If you're interested in learning how you can get the most up-to-date information about the bZ4X Concept, contact us today at Miller Toyota. In the meantime, if you're interested in any of Toyota's current electrified models, you can shop our inventory or contact us to arrange a custom order through Miller Toyota.
Back to Parent Page