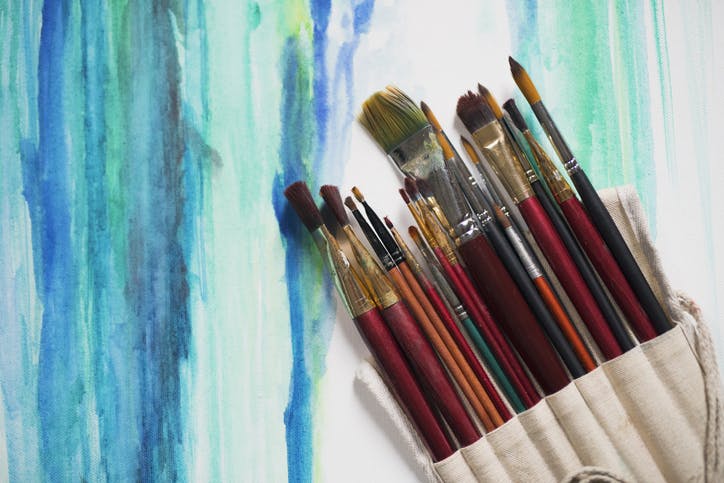 Take Lessons At Creative Brush Studio
Have you always wanted to explore the world of art but were too scared? Or are you looking for a new hobby to spend time doing? No matter why you are looking to get into art, there is no better place than Creative Brush Studio! Take lessons with some great artists and see your imagination come to life as you explore creativity on canvas.
About Creative Brush
Started by Mary Reilly and co-owned by herself and Christine Raymond, Creative Brush Studio is a Fine Art Studio and Gallery.
Creative Brush is closed Sundays, Mondays, and Tuesdays. Wednesdays and Fridays they are open from 1:00 p.m. to 6:00 p.m., Thursdays from 1:00 p.m. to 8:00 pm., and on Saturdays from 11:00 a.m. to 5:00 p.m. Throughout the month of December, Creative Brush is open on Sundays from 2:00 p.m. to 5:00 p.m. Creative Brush is also able to schedule a time that works for you!
Instruction at Creative Brush
Mary and Christine both teach lessons at Creative Brush. Classes meet on a regularly scheduled basis and sometimes require one and two-day workshops. Mary instructs oil painting for beginners, intermediate, and advanced. The starting age is 14 years old through adults.
Christine instructs drawing for children and adults, young and talented art studio art, advanced classes, portfolio prep, and workshops.
Open Studio Night
Most Fridays and Saturdays from 1:00 p.m. to 5:00 p.m., Creative Brush offers open studio nights. Easels are on a first-come, first-serve basis but you can call ahead and reserve one. Artists can use the easels for the entire time or part of it. Each visit has a $15.00 fee, or you can purchase a card for $60.00 for four visits, with the fifth visit free.
You might also like: The 2023 Toyota Sienna Offers Comfort
Model Night
The second Friday of every month from 6:00 p.m. to 9:00 p.m., Creative Brush hosts model night. There is a $15.00 fee for the evening and a tip envelope for the model that is encouraged. If you wish to take photos of the model, ask Creative Brush first and tipping is required. Space is limited so you should schedule in advance or you can call the day of to see if there is any room left.
Artists are encouraged to arrive 10 to 15 minutes early to set up before the model begins posing at 6:00 pm. If you arrive late or leave early, you are asked to wait to set up and break down during one of the scheduled breaks.
Back to Parent Page