See What The 2020 Toyota Camry Hybrid Has To Offer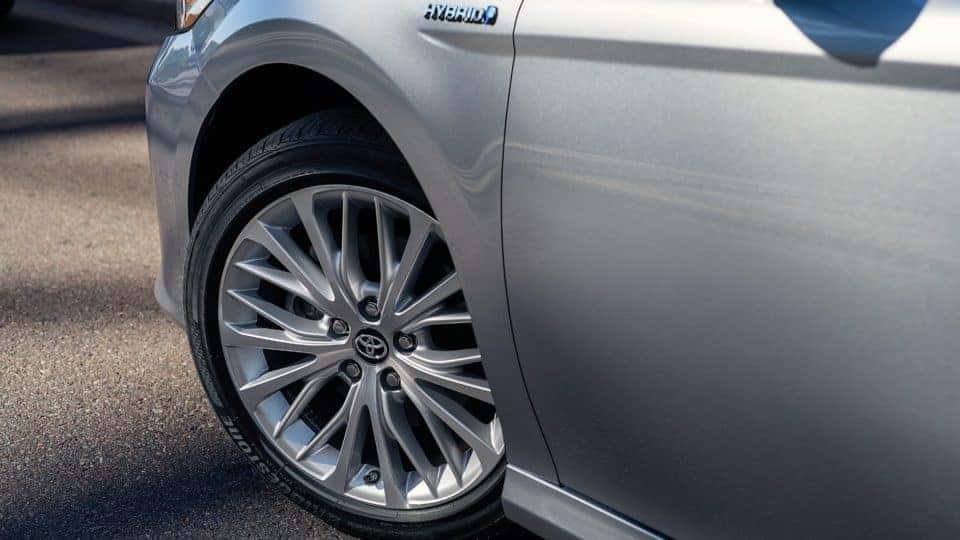 The Toyota Camry is by far one of the most popular Toyota models to ever hit the American market. On average, Toyota sells 400,000 Camrys per year in the United States. This isn't a fluke. The Camry name is synonymous with reliability, longevity, and value, and the new Hybrid version continues the tradition. For shoppers looking for a Hybrid that is stylish, comfortable, and has a reputation that surpasses the competition, look no further than the 2020 Toyota Camry Hybrid edition.  
Styling 
You'll fall in love with the 2020 Camry Hybrid at first sight. The sleek and seductive exterior design will draw your gaze and hold it. There is something uniquely different yet addictively attractive about this vehicle. It's bold but beautiful. Sensible but sporty. 
Hybrid Engine Specs
The Camry Hybrid uses the same 4-cylinder engine as every other model but with an electric battery pack and an electric motor for gas-free driving. The hybrid system is built around a 2.5-liter 4 cylinder pushing 208 net horsepower when paired with a 1 kilowatt an hour battery pack. The LE comes with a modern lithium ion battery pack which is made of carbon and uses highly reactive lithium to store energy. Step up to the SE or XLE and get a nickel metal hydride battery pack that uses hydrogen to store energy. 
Powertrain 
One of the first things you'll notice when driving the 2020 Camry Hybrid is how smooth the powertrain is. When the gas engine comes online it is quiet and almost unnoticeable. The quality of the suspension gives the impression that you are floating on the road. Reviews are in and many call the 2020 Camry Hybrid the smoothest driving Camry of all time. Its wide stance and low center of gravity give the driver the illusion of being one with the road. Driving the 2020 Camry Hybrid is an experience that is hard to compare. 
You might also like: Creative Birthday Parties For Your Kids!
Find Your 2020 Toyota Camry Hybrid at Miller Toyota 
Are you ready to experience the 2020 Toyota Camry Hybrid for yourself? Call, stop by, or message Miller Toyota today! Our knowledgeable and friendly sales staff is here to help you find the perfect Hybrid for you and your family. 
Back to Parent Page