Shop Fresh At The Manassas Farmer's Market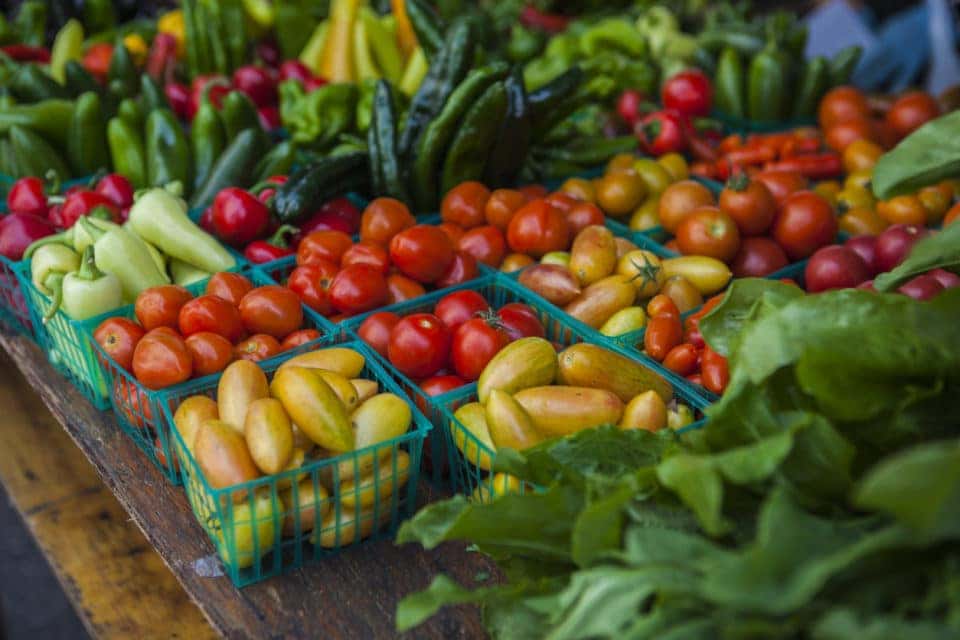 Looking for weekend plans that give you delicious food while supporting local businesses and food banks? Look no further than the City of Manassas Market!
When & Where
The City of Manassas Farmer's Market takes place on Thursdays and Saturdays from 8:00 a.m. to 1:00 p.m. during peak season (spring through mid-November). During the peak season, the Thursday market is located at the Harris Pavilion in Historic Downtown Manassas and the Saturday market is in the Prince Williams Commuter Lot across from Baldwin Elementary.
The market runs rain or shine, and the farmer's market band plays at the Saturday market as long as the weather permits. You can also drop off your food scraps (no meat, dairy, or animal products) at the Market's compost bins to have the scraps turned into compost. The bins are picked up every Tuesday. You can also chat with a compost expert at the market to learn more about how you can compost and what can be composted.
Vendors
The City of Manassas Farmer's Market has over 70 vendors this year spanning many categories from fine chocolate to baked goods to fresh produce. Some of the highlights include:
Dawn and Dusk Coffee
K&S Wood Crafts
Manassas Olive Oil
Rock Hill Honey Bee Farms
True Honey Teas
Gonzales Produce
Robertos Produce
The present vendors on Thursdays and Saturdays vary throughout the season and from Thursdays to Saturdays, so be sure to check the Market's social media channels or with your favorite vendors individually.
Each week, the vendors at the market are able to donate hundreds of pounds of produce to a local food bank thanks to the support of market-goers. Recent donations have topped 450 pounds!
You might also like: Team Toyota Is Ready For The Olympics and Paralympics
Cook With Fresh Produce
Once you've loaded up your reusable bags with fresh produce, you can use all of those fruits and veggies to make one of these delicious meals!
You can also just chop up a few of your favorite vegetables and experiment with flavors, cooking methods, and spices to create a dish that is all your own!
Back to Parent Page