Enjoy A Sweet Cup Of Hot Cocoa This Winter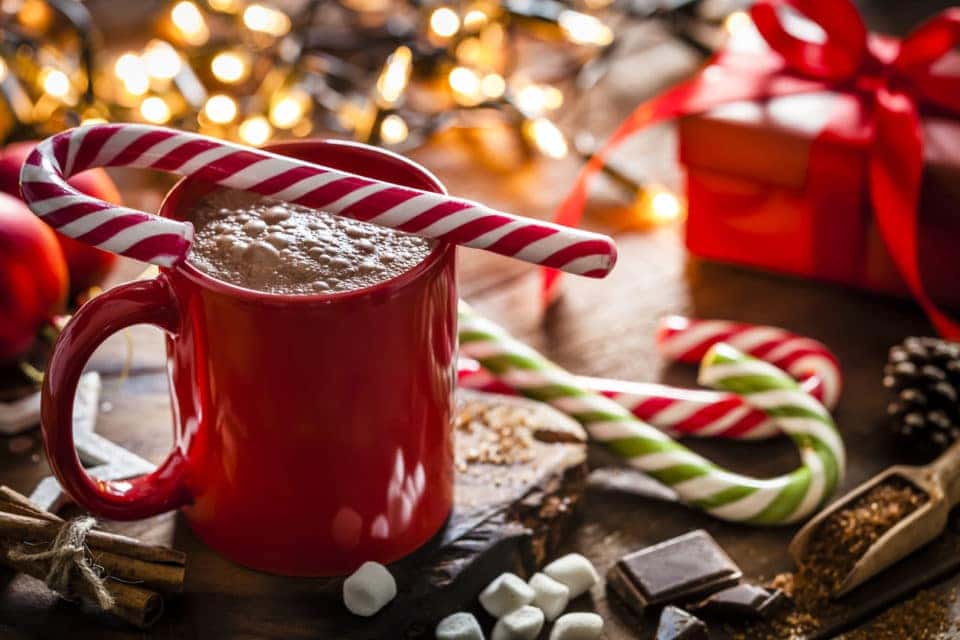 What's cozier than making a warm cup of hot chocolate for the holiday season? Not much! That's why we've rounded up a few decadent hot chocolate recipes to make your holiday season brighter.
Sipping Chocolate
This rich cup of hot chocolate is similar to European sipping chocolate as it's made from heavy cream, milk, sugar, and chopped dark chocolate. You can also add vanilla or a bit of instant coffee to bring out the chocolate flavor even more!
Dairy-Free Hot Chocolate
If you or a family member are dairy-free, this is the perfect hot chocolate recipe for you. It uses almond milk, but you could substitute that for any nut milk, oat milk, or lactose-free milk of your choice.
"Fluffy" Hot Chocolate
This hot chocolate is lighter on the chocolate flavor and uses vanilla extract along with 1 1/2 cups of marshmallows, hence the "Fluffy" name. You could also top yours with marshmallow fluff for an extra sweet treat.
Peppermint White Hot Chocolate
Give hot chocolate a new twist by making it with white chocolate and peppermint extract. You'll also add crushed peppermint candies to this recipe for an extra minty twist!
Pumpkin Spice Hot Chocolate
Extend pumpkin spice season a little by adding it to your hot chocolate. This makes a big batch and uses a whole can of pumpkin and eight cups of milk, so be sure your whole family is ready to have some!
Gingerbread Hot Chocolate
Molasses, cinnamon, ginger, and allspice add a gingerbread flavor to traditional hot chocolate in this delicious holiday recipe. Make some to enjoy while you're building gingerbread houses!
Vanilla Almond Hot chocolate
Adding vanilla and almond extract to your hot chocolate takes it to a whole new level in this recipe. This also makes quite a big batch, so make sure everyone is on board with a sweet treat before diving in!
You might also like: Dashboard Lights And What They Mean
Mexican-Inspired Hot Chocolate
Mexican chocolate is known for having spices like chili, cayenne, or cinnamon mixed in for a spicy sweetness, and those flavors translate perfectly to hot cocoa in this recipe. You could also apply these flavors to many of the other hot chocolate recipes we've talked about!
Back to Parent Page