Check Out These 10 Car Cleaning Hacks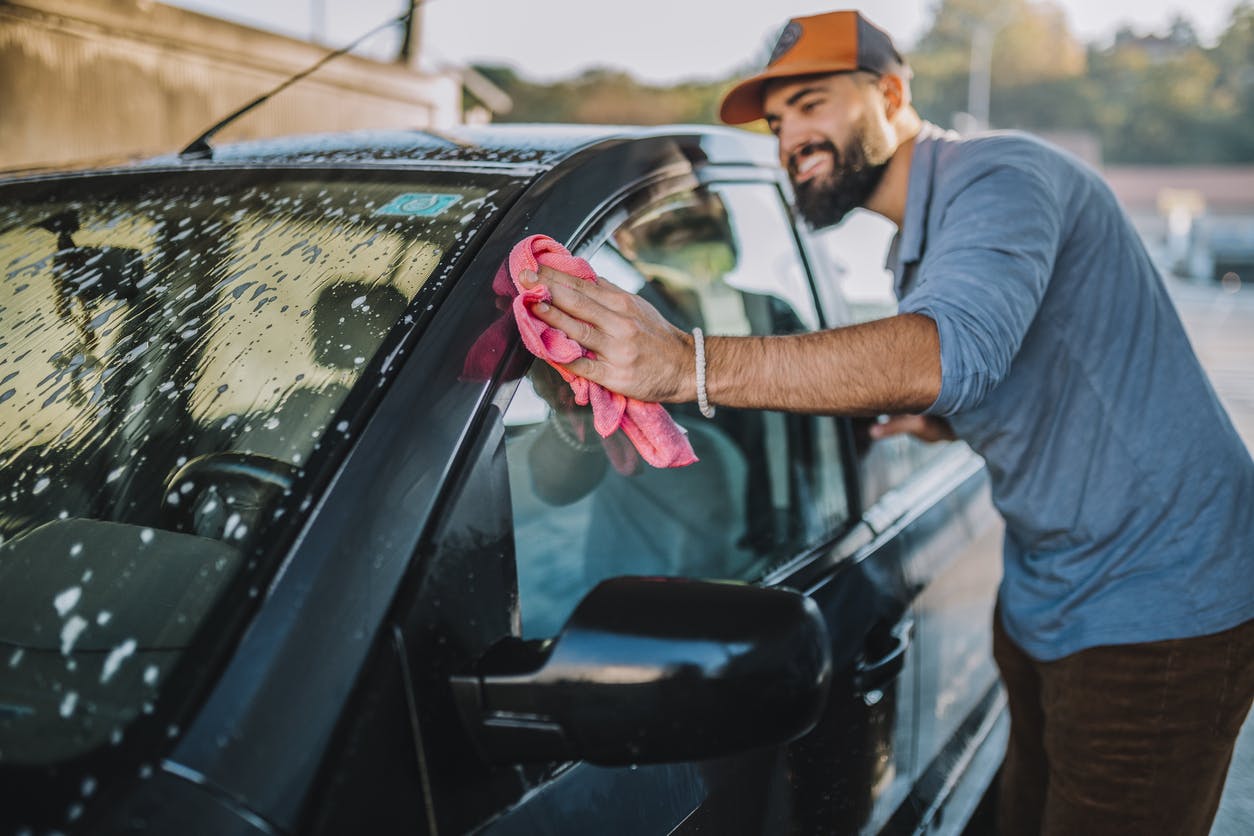 Need to deep clean your car? No problem. Life gets busy and you don't always have time to clean the interior of your vehicle, but your car deserves to feel clean. These 10 car cleaning hacks will make your car look brand new when you finish.
Bring a Makeup Brush to Help Clean
This one might sound funny, but a makeup brush is the prefect tool to capture those dusty air vents. Whether the brush is old or new, it will still do the job the same, and you can keep it in the glove box to clean on the go too. Don't forget to wash the makeup out of the brush before you use it!
Squeegee Pet Hair Away
It is so much fun to travel with your pets, but not so fun to clean up afterwards. Instead of keeping your furry friends at home use this easy car cleaning hack for pet hair. All you need is a spray bottle with plain water in it, spray the chair, and use a squeegee to run over the upholstery. The pet hair will be gone before you know it.
Keep the Upholstery Looking Brand New
Make a paste with baking soda and vinegar and scrub it into your upholstery, then rinse it out. This little homemade paste will take away dirt and any weird smell stuck in there.
Olive Oil is Great for Your Dashboard
A little goes a long way here. Rubbing olive oil into your dashboard will keep the material moist which prevents cracks that make it look warn.
Cupcake Liners for Cupholder
Silicone cupcake holders are the perfect fix for keeping your car cupholders clean. The liners will gather any unwanted crumbs or junk so that the next time you clean your vehicle all you have to do is take out the liners, shake them out, rinse, dry and they are good as new.
DIY Air Freshener
Those laundry scent balls you throw in with your clothes to make them smell fresh have more than one use. Scoop ¼ cup of them into a mason jar with holes on the top and you have a DIY air freshener.
Keep Used Dryer Sheets
Dealing with smashed bugs on the front of your car? They don't have to be a pain to get off if you have used dryer sheets. All you have to do is rub the used dryer over your car and the bugs will come off.
Make Your Car Shine
This one may be a shock, but after you give your car a good wash, rub your car with a conditioner that has lanolin in it. You'll have one shiny ride.
Grab Your Toothbrush and Toothpaste
Toothpaste and a rag will do wonders with your headlights making them crystal clear. As for the toothbrush, use that for when you really need to deep clean to get into bumps, grooves, and crevasses.
You might also like: Best Day Trips Near Washington, D.C.
Keep Your Wipers from Smudging
Once your windshield wipers are clean wipe them down with rubbing alcohol. This will prevent your wipers from leaving smears on the windshield.
Back to Parent Page