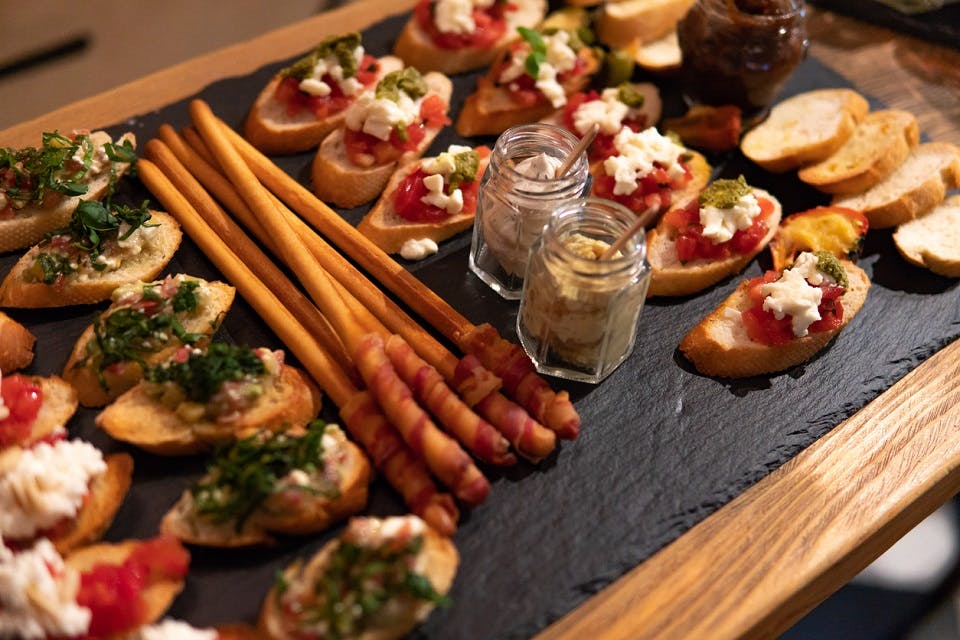 Bite-Sized Snacks For Your Next Event
If you're planning an event, then after deciding what your theme and decorations will look like, you need figure out what food you will be serving your guest. Having a sit down meal is great, but sometimes it's easier to have bite-sized snacks available for your guest to grab on the go. Consider some of the snack options to have at your event.
What's On The Menu?
Pigs In The Blanket. You can never go wrong with these delicious and simple snack. These mini hotdogs wrapped in crescent rolls will go quick at your event. You can also put them over-the-top with everything bagel seasoning sprinkled over the little pigs.
Jalapeño Poppers. Add a little bit of heat with these irresistible snack bites. Cut some jalapenos in half and scoop out the insides. Then fill them with a cream cheese mixture, and finish them off with melted cheese and bacon. Once your guest have had one they won't be able to stop eating them.
Whipped Deviled Eggs. These bite-sized snacks fit perfectly with any meal. You can make them the night before to save time preparing the day of your event.
Fried Pickles. If we're talking southern comfort food, then you can't forget fried pickles with a side of creamy ranch and you've got yourself a winner. Everyone will be going back for seconds once they've had a taste of these treats.
Buffalo Wings. Wings and game day go together like peanut butter and jelly. Offer buffalo wings at your next event and you'll have yourself a finger licking good menu.
Shrimp Cocktail. It you're looking for something quick, easy, and delicious to serve your guest, then a shrimp cocktail is your slam dunk. You can make the snack your own by making your own cocktail sauce to serve with the shrimp.
You May Also Like: Show You Care With DIY Valentine's Cards
Feed The Crowd
These finger foods are a great idea to feed your guest efficiently. You can find plenty of easy to make snacks that your guest can munch on throughout the entire event. No matter if you're preparing for a big ball game or celebrating a major milestone you can find exactly what you're looking for with these snack ideas.
Back to Parent Page