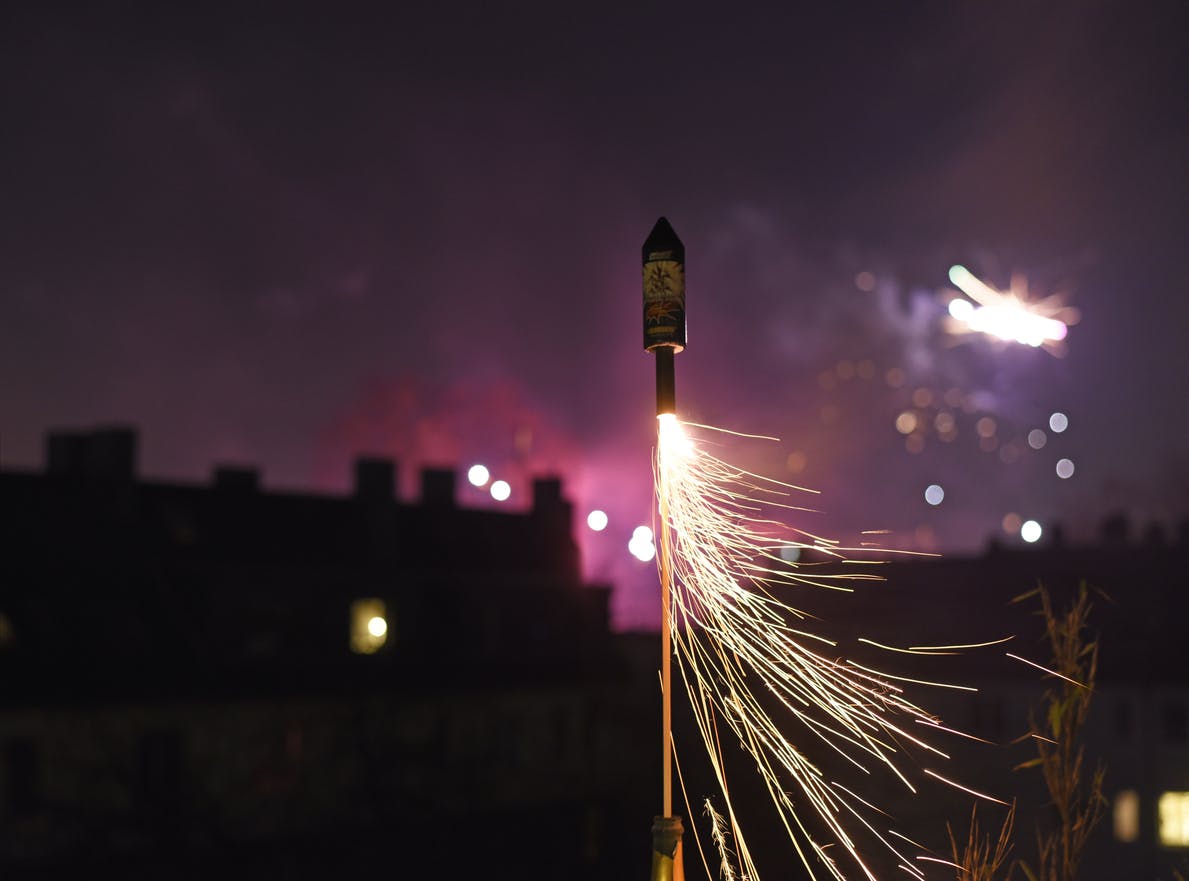 Tips To Safely Light Fireworks
Before you light up the skies for the Fourth of July, make sure your festivities are safe and responsible with these firework safety tips.
Prep the Location
You'll need to find a wide-open spot for your fireworks, and the right location should have some key qualities to promote safety for everyone involved. The ground should be flat, with noncombustible surfaces like pavement to keep it from catching and spreading fire. The surface should also be firm to ensure that the fireworks don't sink, lean, or topple over once they're lit. You should also take note of any local firework ordinances or laws that govern where you can light fireworks, and be considerate of your neighbors and surroundings, as fireworks can generate a lot of noise and smoke. Be mindful of the weather as well, as winds can tip over your fireworks or send them into trees or rooftops where they can burn out of control.
Pick the Right Fireworks
There are rules and regulations that require store-bought fireworks to meet strict criteria for safe use. This means that the fireworks you buy from a reputable source should have a set fuse length and powder volume. Fireworks acquired outside of a licensed dealer aren't checked by these same standards and could pose a safety concern with too much powder or too short of a fuse. Be careful with dud fireworks as well. If one fails to go off, don't try to relight it. Give it up to 10 minutes, then douse it with water.
One at a Time
While it might be tempting to set off multiple fireworks at once, you would be setting up too many wild variables to be safe. Stick to lighting one firework at a time, and get as far away from the firework as possible once you've lit the fuse. The typical fuse is meant to burn for at least three seconds, but if you're trying to light several fireworks at once, even little differences in time could mean that you're still too close by the time the first one goes off. This means that trimming firework fuses would make the timing even more unpredictable, so leave all the fuses unaltered. You should also keep fireworks on the ground instead of holding them in your hand to light them. It's better to play it safe, be patient, and get away after lighting any individual firework.
You might also like: Dust Off Your Paintbrush At ARTfactory
Miller Toyota
Does a new truck, car, or SUV spark your interest? Come explore all of your options here at Miller Toyota!
Disclaimer: The stock image is being used for illustrative purposes only, and it is not a direct representation of the business, recipe, or activity listed. Any person depicted in the stock image is a model.
Back to Parent Page