Tips To Follow When Driving Through Winter Conditions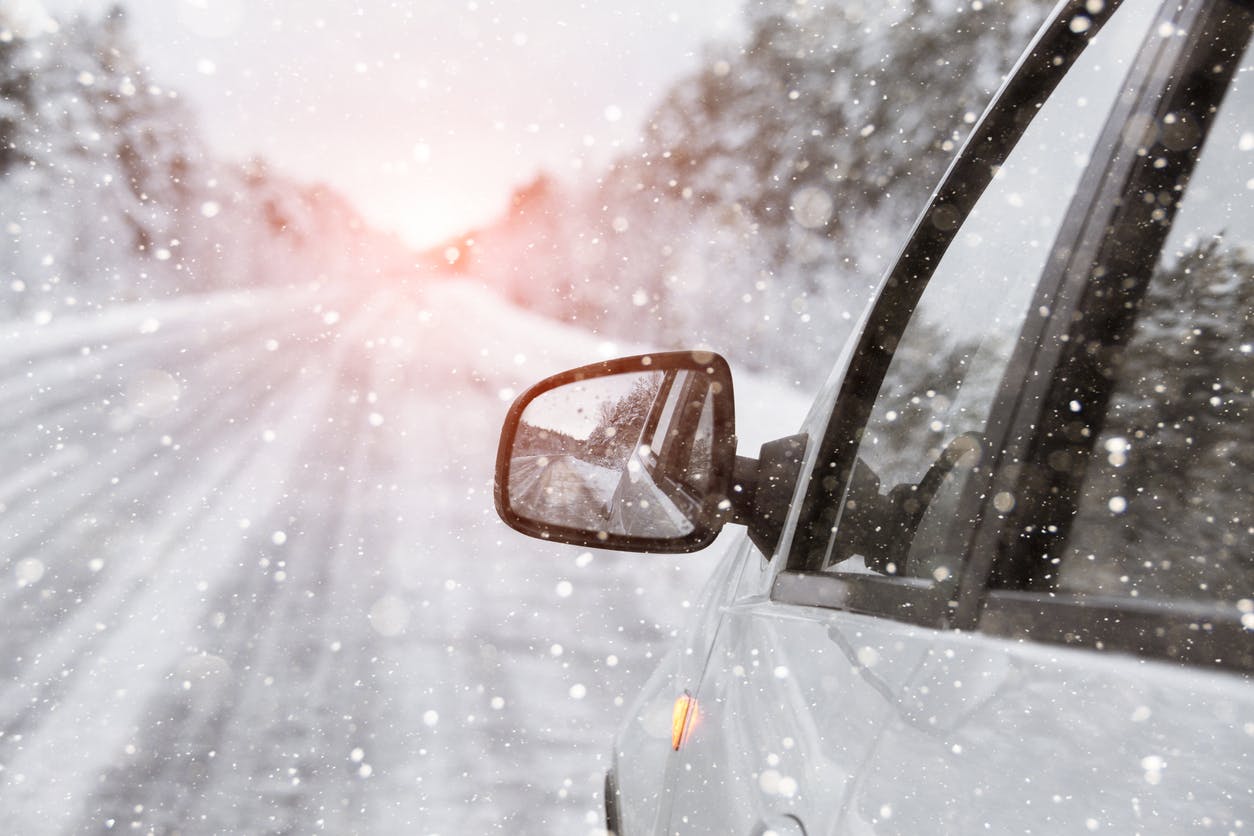 As the temperature drops, not only is time to cuddle up by the fire and pull out your sweaters, but you also have to freshen up on
winter driving tips.
Stay safe during the icy Virginia winter with these tips!
Stay Home When You Can
When you don't have to drive, just stay home. Making careless trips can also lead to careless accidents, especially when the roads are icy or the snow is falling. Cozy up with a blanket, make dinner in your kitchen, and steer clear of the winter roads!
Allow Extra Time
Whether it's raining or snowing, if you do have to get out, allow extra time. And when we say extra, allow double the time. Traffic is worse when the weather is cold, and that is simply because each driver is driving slower with precaution. Follow their lead and drive under the speed limit!
Keep Your Distance
While you should always keep your distance from cars on the road, rainy and snowy conditions reduce your visibility. Make sure you stay three car lengths away from another car, as well as keep your headlights on, even if it is daylight.
Use a Lower Gear
If you do find yourself on icy road conditions, your vehicle will not slide as easily if you are driving in a lower gear. Stay away from cruise control!
Snow Plows
If you do find yourself on the road behind a snow plow, never ever pass them.
Keep an Emergency Kit on Hand
If you do find yourself stranded, you want to be prepared, so start with a winter emergency kit, including warm clothing, water, nonperishable foods, a flashlight, gas can, scraper, and more!
You might also like: Enjoy The Upcoming Performances at the Hylton Performing Arts Center
Consider a New Ride
If you are unsure your vehicle is fit for the winter climate, we have a winterized ride for you at Miller Toyota in Manassas, Virginia. From mighty pickups to spacious SUVs, each of our vehicles have the safety features, modes, and sustainable parts to keep you safe, whether the sun is shining or the snow is falling. Browse our diverse inventory of new and pre-owned vehicles!
Back to Parent Page