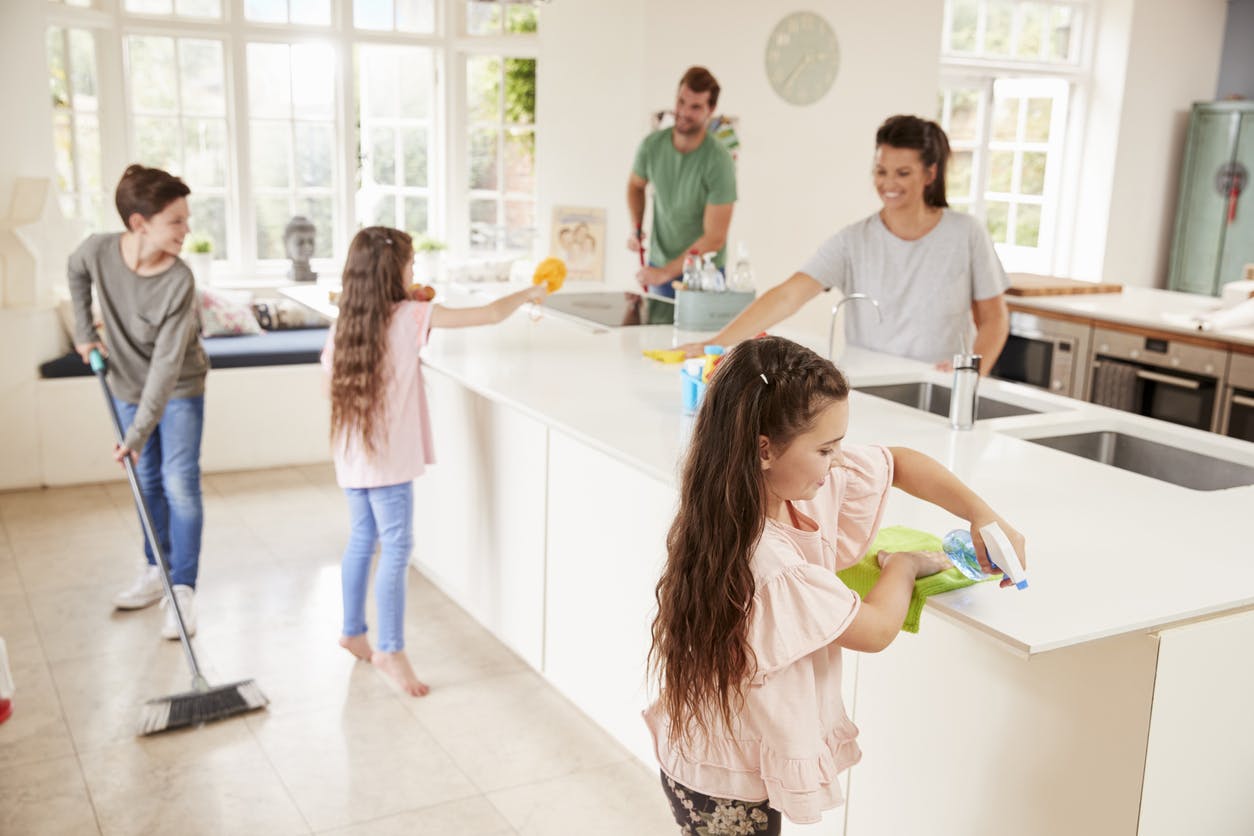 Sweep Into These Spring Cleaning Tips
Before you know it, the weather will be warming up and the flowers will be blooming, and that can only mean one thing: spring is coming. It's time to sweep yourself into the new season with a clean home, so follow these six tips for getting your house in shape for spring.
One Space at a Time
Deep cleaning your home can completely overwhelm you if you don't stick to a plan. Make a list of everything you want to accomplish and go from room to room. Do not move on to the next room until the work is finished in the first room.
Time to Organize
Not only should you wipe down the baseboards, wash your bedding, and treat your countertops, but you should also declutter and organize your home before you hit the ground running with a deep clean. Clean out your junk drawer and donate or sell clothes you no longer need. Every item in your home falls in a certain category, so it's time to trash, store, put away, or give away items.
Have Everyone Participate
It's not just mom and dad's job to clean up the house. The kids live there too, so make them jump in! Turn on your favorite playlist, give everyone a job, and celebrate a clean home with a nice dinner when you are finished.
Clean Up Year-Round
There are plenty of chores that you should do about four times a year or every season. Head outside to clean your grill, wash your exterior windows, and put away those Christmas decorations that are still lingering around the house too.
Don't Go Overboard with Products
All you need is a high-quality all-purpose cleaner and microfiber cloths to get the job done. Don't rack up on a bunch of products. Keep it simple! An all-purpose cleaner and a few specialty products should be all you need to cover your home.
You might also like: Browse The Menu At Public House
Clean Little by Little
Tired of spending days cleaning your house when spring rolls around? Start a yearly cleaning schedule for the year. That way, when spring rolls around, you can spend more time on the couch watching baseball or planting flowers in your garden.
Back to Parent Page