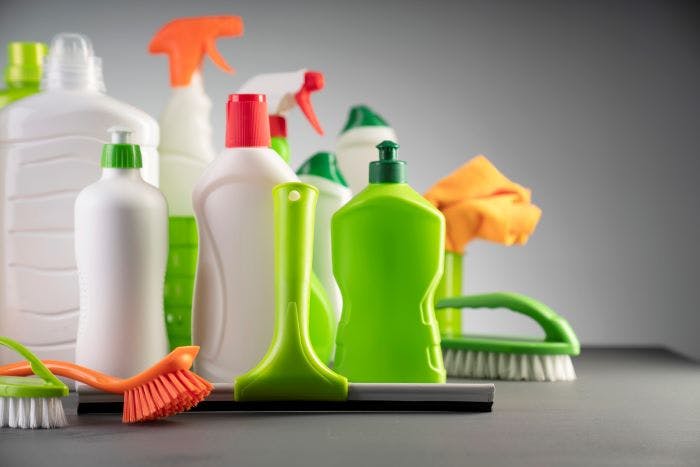 Step Up Your Spring Cleaning With These Tips
The time has come to put on your rubber gloves, pull out your duster, and give your home a deep clean. Not sure how to make your spring cleaning projects a success? The Spruce rounded up several tips from cleaning experts around the country, here is one tip you can put to use now -- declutter everywhere. The first step to your deep cleaning process, is to remove all of the clutter in your home. Clutter can make your home feel like it needs a lot more work than it actually does and that can be overwhelming. Every room in your home will have a few areas where clutter accumulates. Follow this checklist to clear the main rooms of your home.
Living Room
The living room is exactly what it's name implies, a place where everyone and sometimes everything in your home lives. People spend so much time in their living room that toys, backpacks, games, blankets, and any other creature comforts that don't belong can easily accumulate. To declutter your living room, start by removing anything that doesn't belong. Be thoughtful about this process. Are there items you usually store somewhere else that always find their way back? Consider finding a way to store it neatly in your living room. For instance, instead of putting your kids' favorite blankets back in the linen closet, add a whicker basket to your décor and store the blankets there.
Kitchen
Your kitchen probably gets just as much traffic as your living room, but it's not the things your family uses that cause the clutter in this room. It's the things the don't use. The number one cause of clutter in your kitchen is usually old food in your fridge, cabinets, and pantry. Check the expiration dates and toss it all out. Take notes while you work. Do you have several jars of peanut butter or open bags of stale chips. Save yourself some cash. These items are either stored in the wrong place so they get forgotten and purchased a second time or they aren't as popular in your household as you think. Store commonly used items in plain sight and buy smaller sizes of items that aren't enjoyed by everyone.
You might also like: Grab A Bite At Katerina's Greek Cuisine
Bedrooms
Clothes. Hands down, clothes are the biggest problem bedrooms, especially in a teenagers room. When your closet is filled with clothes that don't fit, are out of fashion, or you simply don't wear, getting ready everyday takes more time and results in more clothes strewn across the room. So, clear out your overstuffed closets and drawers. Throw away clothes that are torn, worn out, or ripped. Donate clothing that no longer fits. Finally, pack up and store clothing that is out of season.
If you need a vehicle with enough cargo space to take a large donation to your local goodwill, visit Miller Toyota to explore our selection of spacious vehicles.
Back to Parent Page