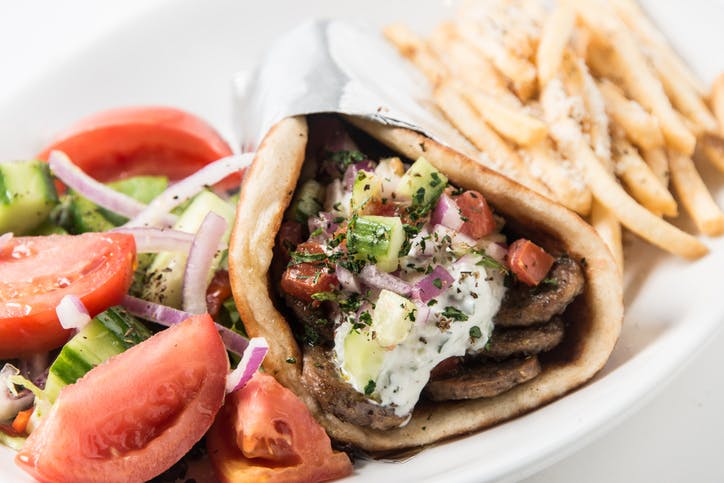 Grab A Bite At Katerina's Greek Cuisine
Your stomach starts to growl, you check your phone, and you realize that it is lunchtime. You are hungry, but you do not want to go for just anything. You are craving Mediterranean, but where in Manassas can you go grab a bite to eat with authentic Mediterranean cuisine? Come grab a bite at
Katerina's Greek Cuisine
.
Appetizers
Start your meal with any of the appetizing starters at Katerina's. The restaurant offers both hot and cold appetizers. For cold, refreshing plates to starter the meal, you can opt for Hummus or Taziki served with pita. There is also Taramosalata, which is red caviar. You could also select the Xidato, which is marinated octopus.
If you would rather start with a warm appetizer, then there are plates like the Baked Greek Feta, Seafood Bruschetta, or Souvlaki. There are also Greek classics like Dolmades or Spanakopita.
Entrees
There are plenty of pita wraps, paninis, and salads to satisfy. If you are looking for something a little heartier, then there are plenty of entrees to choose from at Katerina's. Try authentic Greek dishes such as the Mousaka or Gyro Platter. Other plate options are the Salmon plate, Flounder Florentine, Lamb Chops, and more.
Desserts
If you want to end the meal at Katerina's on a sweet note, you certainly can with any of the delectable desserts offered at the restaurant. There is warm and comforting rice pudding or Greek favorites, such as Baklava or Galaktoboureko.
You might also like:
DIY Easter Egg Wreath
Dine at Katerina's Today
You can dine at Katerina's for lunch or dinner on Tuesdays through Sundays from 11 am to 9 pm. Come grab a table to enjoy a delicious meal with your coworkers or friends at Katerina's Greek Cuisine in Manassas, VA.
Back to Parent Page