Say Yes To The Dress At Something Old, Something New!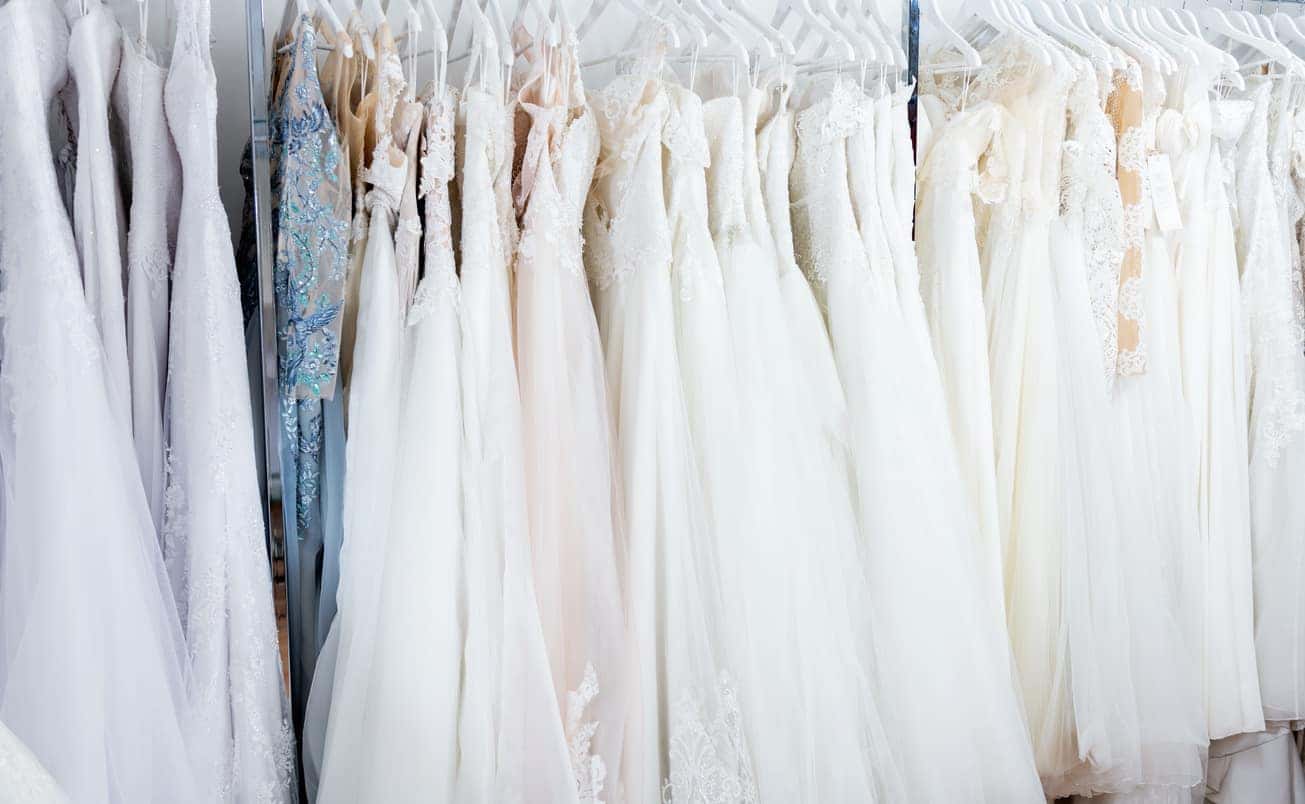 Congratulations, you're engaged! You've found the love of your life, and now it's time to find the dress you've probably been dreaming of since you were a little girl – your wedding dress! Shopping for your wedding dress can seem like a daunting process: there are Pinterest pins to browse, mood boards to create, and how are you supposed to pick one dress out of hundreds for your special day? Thankfully, that's where the wedding experts at Something Old, Something New Bridal come in! The team at Something Old, Something New is experienced in helping brides find their dream dress, on a budget, too!
About Something Old, Something New
Something Old, Something New (SOSN) was founded by Brittaney Boston and Brianna Neville in 2014. They first met at Radford University where they both studied in the Fashion Design/Merchandising program. They instantly connected over their love of fashion, fabrics, and design, and vowed to open a shop together one day.
Every dress at SOSN is priced under $1,500, so you don't have to bust your wedding budget to find your dream gown. Once you've found the dress you'll marry your sweetheart in, you can have it altered in-house at Something Old, Something New by their resident seamstress, who is known for her incredible tailoring work.
You might also like: Enjoy A Sweet Treat At These Local Bakeries
Wedding Dress Shopping Tips
Finding your wedding dress should be fun, not stressful. Try these tips to keep things sailing smoothly!
Ignore The Tag Size – Bridal sizes are based on European sizes, which means the size numbers are anywhere from 1-4 sizes bigger than your U.S. size, and often varies by designer. It's also not uncommon to need clamps or extenders for the sample dresses. Don't sweat the number you see on the tag, just focus on what feels and looks good!
Select Your Shopping Party Carefully – You'll want the complete support of your entourage. Honesty is important, but at the end of the day it's your dress and your decision.
Go With Your Gut – You want to feel your best on your wedding day, so even if every one of your shopping companions loves a dress if you aren't 100% sold on it don't buy it! Your perfect gown is out there!
Back to Parent Page