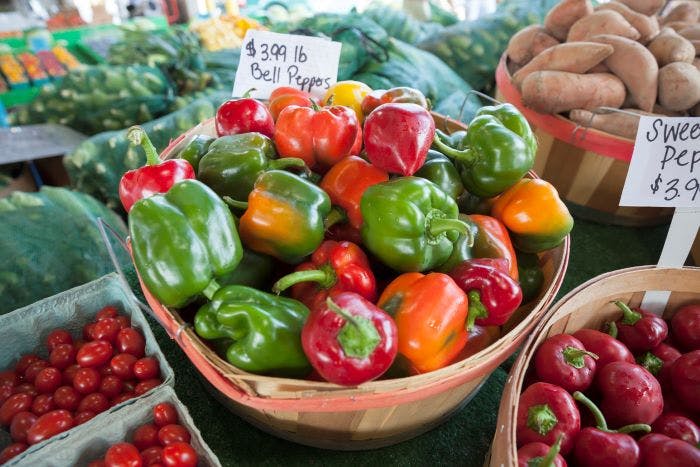 Shop Local At The Manassas Farmer's Market
Freshly grown produce, artisanal food, and unique goods from local craftsmen can all be found at the highly-rated Manassas Farmers Market. The Manassas Farmers Market offers such a great selection of vendors that it's been voted one of the best in the area by Prince Willian Living magazine. Plan a trip to the farmer's market this week to shop locally and find some wonderful goods.
Why Support Your Local Farmers Market?
There are a million reasons to support your local farmer's market. Firstly, it promotes the growth and sustainability of small-scale, local farmers. By purchasing directly from them, you contribute to their livelihoods, helping to preserve traditional farming practices and fostering local food production.
Secondly, farmer's markets offer fresh, high-quality produce. The fruits, vegetables, and other products are often harvested the same day or within a few days, ensuring optimal taste and nutritional value. Additionally, you have the opportunity to learn about the farming methods used and make informed choices about the food you consume. Farmer's markets also foster a sense of community. They bring people together, creating a social hub where neighbors can meet, interact, and forge connections. This sense of community promotes a healthier and happier society. And finally, supporting local farmer's markets reduces your carbon footprint. Locally sourced food travels shorter distances, reducing transportation emissions and supporting sustainable agriculture.
Benefits of Fresh Produce at the Farmers Market
Enjoy the exceptional quality of locally grown food. As stated above, the produce available at the market is typically harvested at its peak ripeness, ensuring optimal flavor, texture, and nutritional value. You can savor the taste of freshly picked fruits, vegetables, and herbs that have not endured long-distance transportation or lengthy storage. Additionally, the Manassas Farmer's Market offers a diverse array of seasonal produce. You can discover unique and heirloom varieties that may not be readily available in supermarkets. This variety adds excitement and culinary exploration to your meals while supporting biodiversity in agriculture.
You might also like: The 2024 Grand Highlander Is Larger Than Life
Manassas Farmers Market Vendors
The Manassas Farmer's Market is held every Thursday at the Harris Pavilion on Center Street and every Saturday at the Commuter Lot on Prince Williams Street. Every week local farms, craft makers, and artist travel from the surrounding areas to promote their wares and answer questions about their products. The market features more than 100 vendors that sell, food, produce, flowers, candy, toys, antiques, and more. Some vendors include:
Carmello's: Carmello's is a fine dining establishment that serves Italian and Portuguese cuisine.
Haven Arts: A minority-owned boutique store that features original artwork, fashion, accessories, and unique goods created by talented local artists.
The Lovejoy Gallery: A working studio that was founded by Nancy Jean in 2022. It features an array of art from around the world.
Abundant Acre Farms: A local farm that offers fresh veggies, fruit, and homemade goods.
Aregentina Empanadas: Homemade in the Argentinian style, these empanadas are to die for. Make sure to grab one on your visit to the farmers market.
And these are just the tip of the iceberg. The Manassas Farmers Market has so much more, so plan a trip to visit and explore everything the vibrant community of Manassas has to offer.
Disclaimer: The stock image is being used for illustrative purposes only, and it is not a direct representation of the business, recipe, or activity listed. Any person depicted in the stock image is a model.
Back to Parent Page