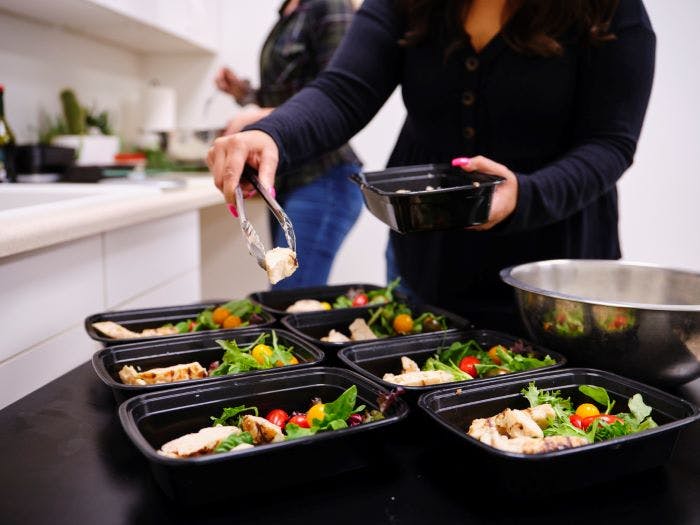 Meal Prep Tips For The New Year
What are your New Year's resolutions? If you've decided to make better time management, getting organized, or eating nutritious meals a focus for your next journey around the sun, you should try meal prepping. Meal prepping will help you accomplish all three of those goals by saving you time each week and helping you make positive meal choices, so use these tips to get started on your meal prepping plan for the new year.
Define Your Meal Prep Style
When you think of meal prepping, you probably envision Tupperware with complete meals stacked up in your fridge and perfectly prepared bento boxes. While that style of meal-prepping makes for some truly Instagram worthy photos, it might not be the best prepping style for you or your family. Try out a few meal prep styles to see what sticks and what doesn't. These are the main prep styles:
Big Batch Preparations: Prepare big batches of the components of meals and put them together throughout the week.
Fully Cooked: This is the Instagram method. Fully cook each meal for the week and reheat it later.
Combo Planner: A combination of the two methods listed above.
Double or Nothing
When you're preparing your meals for the week, take the opportunity to double up on food items whenever possible. You can freeze the extra portions for later, or use them in a different meal throughout the week.
You might also like: Check Out Zandra's Taqueria
Write it Down
A plan that is contained entirely within your mind is not a plan. No matter how great you think your memory is, things are bound to get a little scrambled as the week goes on. By Wednesday you'll find yourself winging it and that might though off your plans for the rest of the week. Instead, write down your meal plan for the week. Writing it down will help you create a grocery list and make sure you have everything you need for the week. It will also help you maximize your grocery funds by showing where you have ingredients that can be used for more than one meal.
Use these tips and tackle your New Year's resolutions.
Back to Parent Page