Leftover BBQ Chicken Quesadillas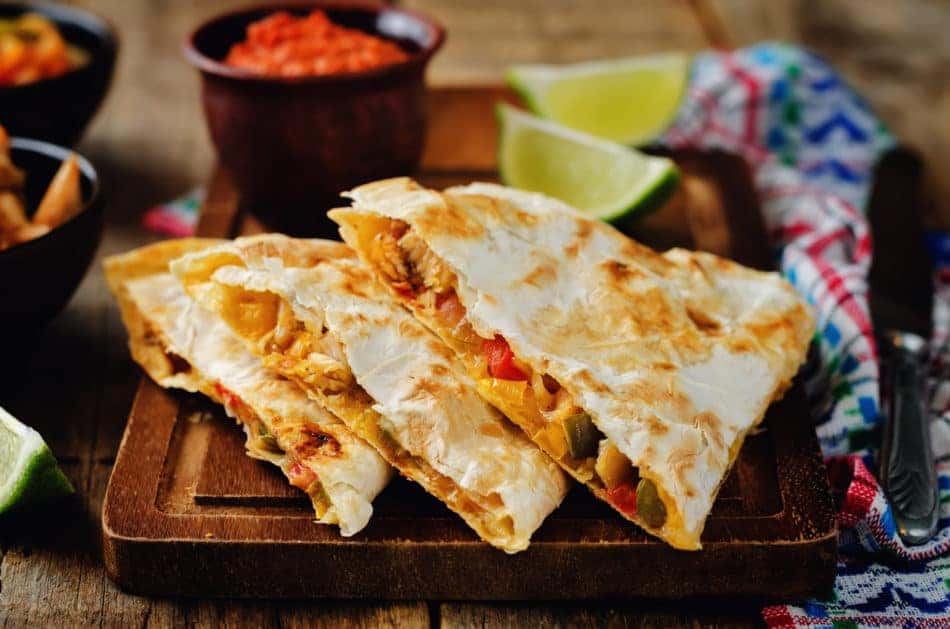 Looking for a recipe loaded with flavor but can be made and on the dinner table in 15 minutes? These leftover BBQ Chicken Quesadillas should do the trick. Yes, barbeque recipes can get old, but we are approaching the season for all things barbeque as football games slowly creeps upon us. If your kids are crazy about quesadillas but instead of just cheese, you want to make them something just a little more substantial for dinner, this recipe is for you!
Leftovers can be a pain to get rid of, forgotten about, and a waste of food if they go bad and have to be thrown out. The reason behind the name of this recipe being "Leftover BBQ Chicken Quesadillas" is because you can make them with leftovers that are typically in your fridge. Think about it — families always have leftover chicken, corn, tortillas, and all of the sauces needed to be stocked in the fridge. Therefore, make the most of your leftovers and eliminate food waste with this recipe.
Ingredients
Before buying these ingredients at your local grocery store, check your fridge to see if you have any leftovers that will do the trick. That's the fun in making this recipe!
1

 

cup

 

cooked

 

diced chicken

½

 

teaspoon

 

ground black pepper

1

 

teaspoon

 

sea salt

½

 

cup

 

cooked corn kernels

1

 

cup

 

barbecue sauce

2

 

cups

 

shredded cheddar cheese

8

 

small tortillas

Sour cream

 (

optional)
You might also like: Spice Up Your Week With Dinner At Zandra's Taqueria
Instructions
Cut the chicken into small pieces.

Season with sea salt and pepper.

In a small saucepan, heat the chicken with the BBQ sauce and corn. Set aside.

Place tortillas, one or two at a time, on a hot griddle or pan. Spread some cheese and some of the chicken mixture over each tortilla.

Top with another tortilla, and carefully flip the quesadillas to brown both sides of the quesadillas.

Remove from heat when cheese is melted, and both sides are brown and slightly crisp.

Cut into triangles and top with a dollop of sour cream.

Serve with additional barbecue sauce if desired.
Back to Parent Page