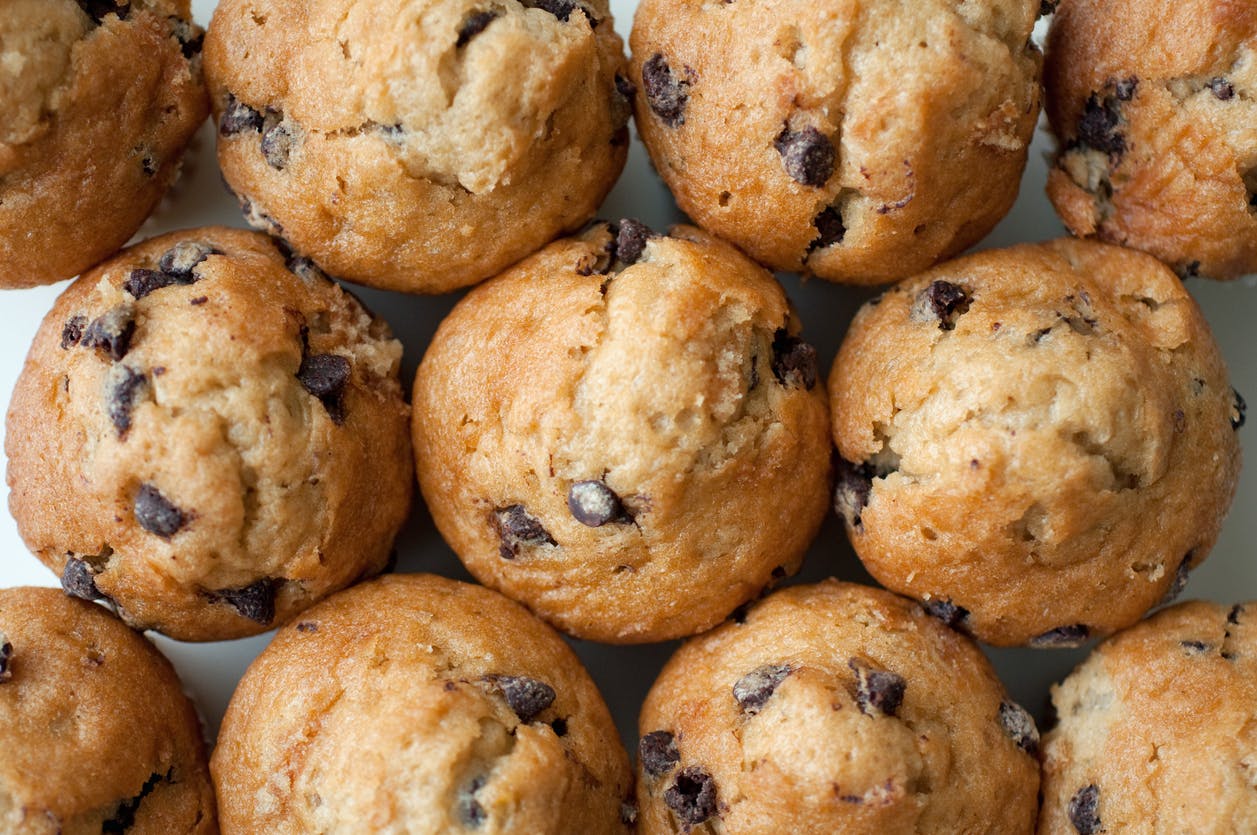 Enjoy These Muffin Recipes
Tired of having the same old breakfast? Or, even worse, waiting until lunch to eat because you simply don't have the time to make anything in the mornings? Everyone knows breakfast is the most important meal of the day. Start your day right with these make-ahead, grab-and-go muffin recipes.
Lemon-Raspberry Streusel Muffins
Lemon-iced cake is delicious, so why not make it in muffin form and enjoy it for breakfast? These lemon-raspberry streusel muffins are the perfect combination of sweet and tart, and they call for minimal ingredients, including 2 cups of all-purpose flour, 1/2 cup sugar, 2 teaspoons of baking powder, 1/2 teaspoon salt, 2 large eggs, 1 cup of lemon yogurt, 1/2 cup vegetable oil, 1 teaspoon grated lemon zest, and 1 cup of fresh or frozen raspberries. For the topping, you will need 1/3 cup of sugar, 1/4 cup of all-purpose flour, and 2 tablespoons of butter or margarine.
Preheat the oven to 400 degrees before you get started with the ingredients.
First, combine the flour, sugar, baking powder, baking soda, and salt. Then, in a separate bowl, combine yogurt, eggs, oil, and lemon zest. Stir in the wet ingredients with the dry ones. Now, fold in the raspberries. Fill paper muffin cups or a greased muffin pan 3/4 full.
Combine the sugar and flour for the topping. Cut in butter until the mixture is a crumbled texture. Top 1 tablespoon on each muffin.
Let bake for 18-20 minutes. Once finished baking, let cool in the muffin pan for 10 minutes. Enjoy!
You might also like: Slow Cooker Recipes To Try In The New Year
Chocolate Chip Muffins
Who says you can't have chocolate for breakfast? Treat yourself with these easy-peasy chocolate chip muffins. All you need is 2 cups of all-purpose flour, 1/2 cup sugar, 1 tablespoon baking powder, 1/2 teaspoon salt, 1 large egg, 3/4 cup of 2% milk, 1/3 cup canola oil, and 3/4 cup of mini semisweet chocolate chips. You probably have half of those goodies already in your pantry!
First, preheat the oven to 400 degrees. While it heats up, combine the all-purpose flour, sugar, baking powder, and salt. In a separate bowl, combine the milk, oil, and egg. Combine the two bowls, stirring together. Now, it's time to add in those chocolate chips!
Grease your muffin pan or fill it with paper muffin liners. Fill each cup about 3/4 full. Bake for about 18-20 minutes, or until a toothpick comes out completely clean.
Once baking is complete, cool for 5 minutes before enjoying with a tall glass of milk or on the go!
Back to Parent Page