Bring Cheer To Every Room With These Easter Decorations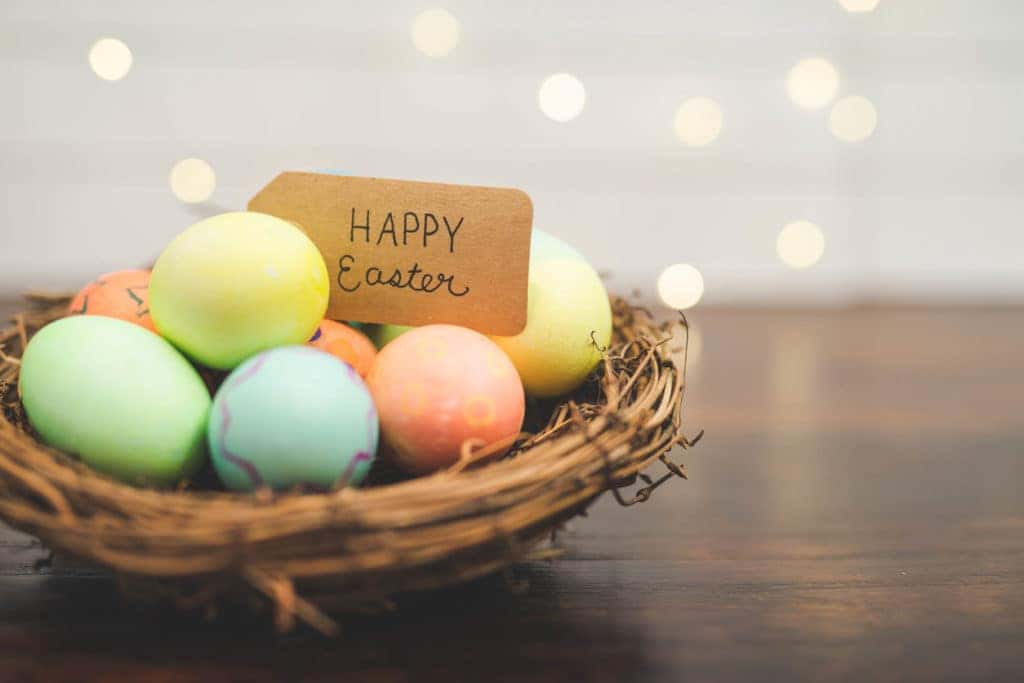 The Easter holiday comes with the arrival of spring, and the new season brings along a bountiful bouquet of natural blooms and colors. Easter also has its own palette of festive imagery and pretty pastels, so there's plenty to work with whenever you want to decorate your home for the holiday. Check out these Easter décor ideas that you can do yourself or with the whole family!
Floral Flare
Flowers can freshen up any setting, and springtime is the perfect time to find your favorite varieties all in bloom. Even if you don't have a vase handy to hold a few stems, dig up some mason jars, old glass milk jugs, or any other glass vessels that might look charming on display. If you'd like to fill a basket with a bright bouquet, consider grouping the season's many reds, yellows, oranges, and pinks together for a sunrise-themed composition. Look for buttercups, parrot tulips, and other warm hues. If you prefer a clean and simple look, it's hard to ignore the subtle elegance of a tulip landscape across your dinner table. Clear crystal with silver or gold silverware makes perfect complements to fresh, white tulips.
Easter Egg Ideas
Colorful eggs aren't just for Easter egg hunts, and you can get creative with their designs and color schemes for use in a variety of DIY decorations. An Easter egg tree is a great way to show of some of your favorite glass or ornamental eggs, and all you need is a base, some sturdy branches, ribbon, and the eggs of your choosing. Look around outside for branches to use, and don't forget that you can contact a florist for the right limbs if you don't see them in your yard. Before you prepare dinner, you can also use eggs as a festive table runner by arranging them in rows down the length of the table. If you have any dyed eggs left over, put them to use by breaking away the tops and adding in little tea candles.
You might also like: Must-Try Red Velvet Desserts
Miller Toyota
If you're hunting for something bigger than eggs this spring, come visit us here at Miller Toyota in Manassas. We know you'll find the right SUV, car, or truck for your lifestyle within our new Toyota lineup.
Back to Parent Page