View A WWII B-17 Aircraft!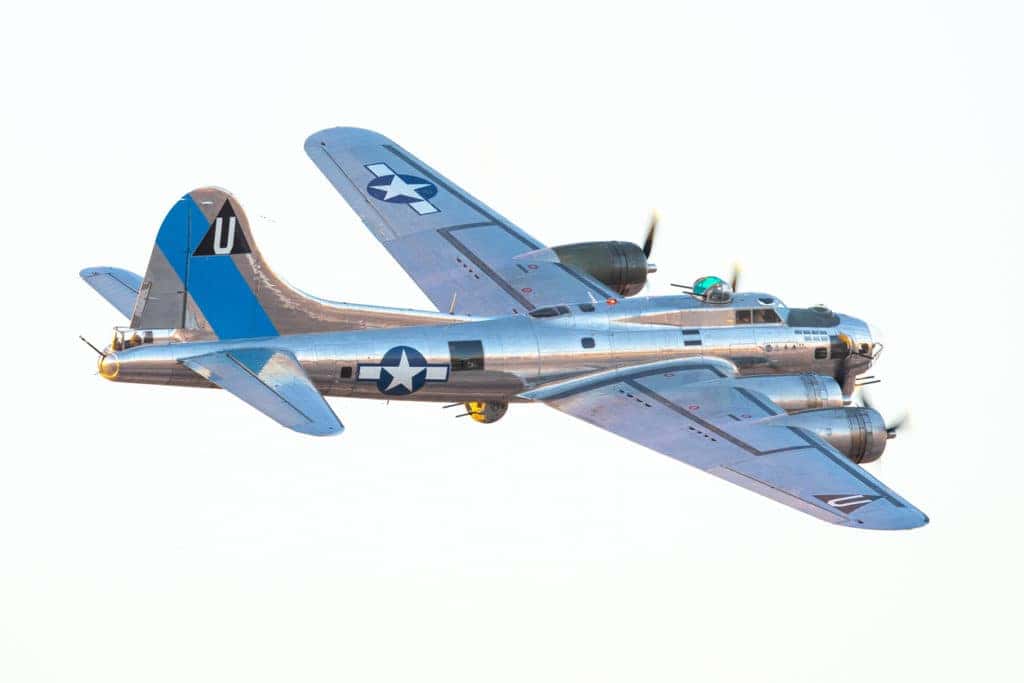 You can see a fully-functioning artifact of American aviation history this month because the B-17 Aluminum Overcast is coming to Manassas!
When and Where
You'll have three opportunities to see the B-17 Aluminum Overcast this month. It will take flight over the Manassas Regional Airport on Friday, October 25 through Sunday, October 27. The display starts at 9 a.m. each day. The airport is located at Manassas Regional Airport, 10629 Observation Road, Manassas, Virginia 20110.
An Up-Close Experience
The B-17 will take off each morning around 10 a.m., and there will be a viewing area set up to offer a great view of the plane in motion. You can also reserve a seat to catch a ride in this sleek flying machine. The organizers recommend booking your spot in advance, because these flights are popular attractions that fill up by the time visitor arrive on site.
After the B-17 has landed, it will open for ground tours starting around 2 p.m. Ground tour tickets are $10 per person, and $20 flat for immediate families of any size. Active duty military, veterans, and first responders may tour free of charge. Children under eight years old may also enter for free with a paid or qualifying adult.
If you've brought an appetite, don't worry. There will be food and drink options provided by the EAA Chapter 186 Grill. You can also visit the B-17 tour van to explore a selection of merchandise like Christmas ornaments, toys, magnets, tins, books, DVDs, patches, shirts, and more. While you're onsite, don't forget to stop by the airport's Freedom Museum to delve into U.S. military history and learn more about some of our own local veterans.
The B-17 Aluminum Overcast
Built in 1945, Aluminum Overcast is one of only nine surviving B-17 Flying Fortress aircraft currently in operating order. After World War II, the plane was spared from the scrapyard by the Experimental Aircraft Association, which now takes it on tour across the U.S.
You might also like: Challenge Your Family And Friends To A Race At Autobahn Indoor Speedway
While You're Out
If you're a fan of expert engineering, we know you'll be thrilled with our selection here at Miller Toyota. Whenever you're ready to hit the roads of Manassas in something new, come by our dealership to see what we can do for you.
Back to Parent Page