Toyota Car Maintenance Tips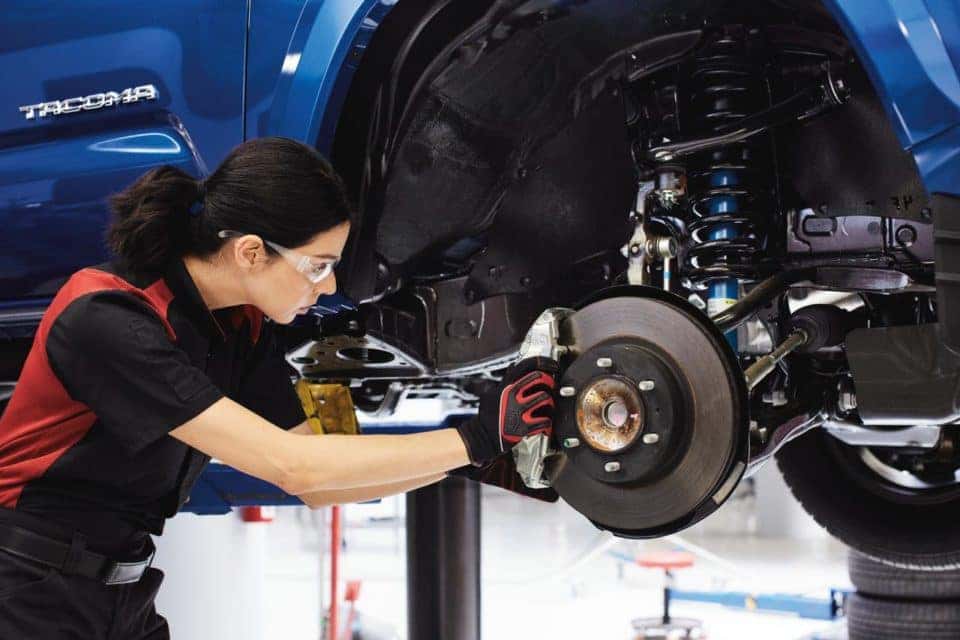 Toyota vehicles are made to last a long time, but maintaining their reliability does require regular maintenance and attention. Though not a comprehensive list, these are some of the most common car maintenance items you can keep up with to ensure your Toyota runs well for years to come.
Oil Changes
Oil changes ensure that your engine stays clean, lubricated, and healthy — all of which are essential to keeping your Toyota running. Without a properly functioning engine, you'll lose performance and efficiency all while risking expensive engine damage.
Brakes
Though brakes are one of the more expensive items on this list, the good news is that you only need to have brake work done every once in a while. Plus, if you keep up with regular maintenance, you can often space out the timing between needing the different parts of the braking system replaced.
Filters
There are two filters you'll need to have replaced on a regular basis — the engine filter and the cabin air filter. You can add both of these filter replacements to any other scheduled service, most commonly an oil change.
Windshield Wipers
You'll want to replace your windshield wipers about once or twice a year depending on how much you use them. Once you notice that your wipers no longer give you a streak-free wipe, it's time to get new wipers. If your Toyota has rain-sensing wipers, be sure that you're getting a genuine replacement from a genuine parts department or store to ensure that the wipers continue to work as they should.
Tires
Another pricey item on the list, but thankfully tires also only need to be replaced every few years. If you take care of your tires with regular alignments, rotations, and maintaining good air pressure, you can maximize the lifespan of your tires.
You might also like: Spend The Day At Wonder Kids Indoor Playground
Schedule Service at Miller Toyota
When you need high-quality service for your Toyota, turn to our expert technicians at Miller Toyota. Schedule your next Toyota maintenance appointment online today.
Back to Parent Page