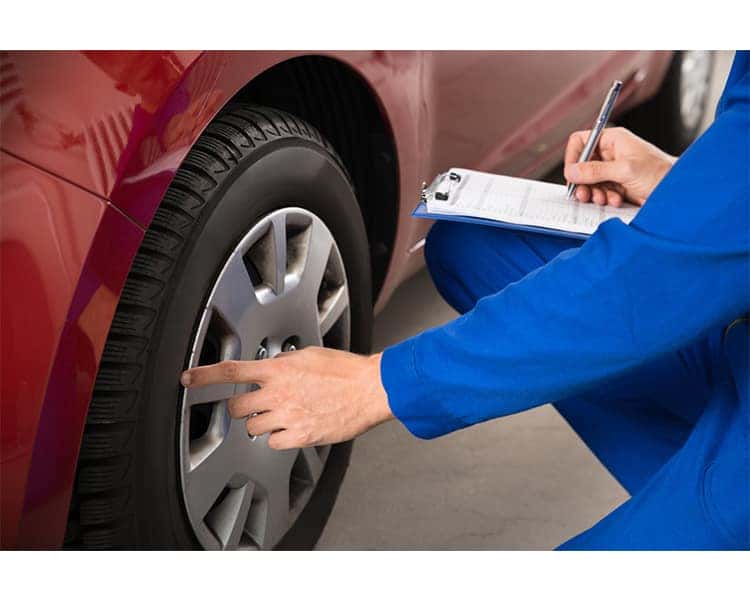 Tire Service & Replacement in Manassas, VA
There's not many people that I know who love going to the dentist. From the horror stories regarding toothaches to the dread that sits with you while you're waiting to be seen by the dentist, it's understandable that some might consider going to the dentist an absolute nightmare. Alas, it remains an important part of living. Maintaining healthy teeth allows us to eat the food that we love, even the treats we indulge ourselves with.
There are many things in life that require our service and attention. Look at your vehicle, for instance. Without routine maintenance and check-ups, your ride won't last as long. This is especially true when it comes to a crucial part of your automobile – your tires. If you've noticed that the tread is beginning to wear on your tires or you've noticed that your tires constantly have low tire pressure, it's time for you to have an expert take a look at them.
You can find top-quality service from our highly-trained technicians in our service department at
Miller Toyota
. We'll work hard to ensure you're back on the road in no time at all.
More About the Miller Toyota Service Department
At our
service department
, we're committed to excellence. Once you arrive, our experts will perform a thorough examination of your ride, searching for any problems along the way. If any issues arise, we'll quickly notify you and go over your options. Whether you need a tire replacement or a simple repair, we've got you covered.
At Miller Toyota, your safety is our top priority. We also know your time is extremely important. That's why we happily offer a way for you to
schedule a service appointment
online. Simply choose the date and time that works best for you. We look forward to giving your automobile the tender love and care it deserves!
Tire Specials at Miller Toyota
On top of our outstanding service, we gladly offer countless deals and specials for our customers. We don't believe that routine maintenance should cost an arm and a leg. To help you with the cost of repairs and other issues, we have numerous
service specials
you can take advantage of. Much like our inventory, our deals constantly change. The prices you see on our site today could be gone tomorrow, so take advantage of our deals while you can.
Our dealership is
conveniently located
at 85666 Sudley Road, Manassas, VA 20110 which means residents of Centreville, Bristow, and Fairfax are just a short drive away. During your visit, our knowledgeable and helpful team members will be more than happy to answer your questions, fill you in on our deals, and show you around. While you're waiting on service, feel free to take a look at our inventory. Who knows – you might just find your dream ride.