Are you interested in leasing the Toyota Tacoma in Manassas, Virginia? This truck is always ready for action with its tough towing and hauling power, while it maintains a comfortable ride for all your daily excursions. A variety of trim levels and engine options ensures that there's bound to be a Toyota Tacoma model fit to meet your goals, whether your destination is down the road with a trailer in tow or at the end of a dusty trail. It also offers a wide range of features for convenience, utility, and entertainment.
You're welcome to visit our dealership to learn more about the Toyota Tacoma. At Miller Toyota, our team would love to show you all that this truck can do for you, and we can show you all its available packages and features to help you find the options that matter to you. We'll also show you how easy it is to lease the Toyota Tacoma.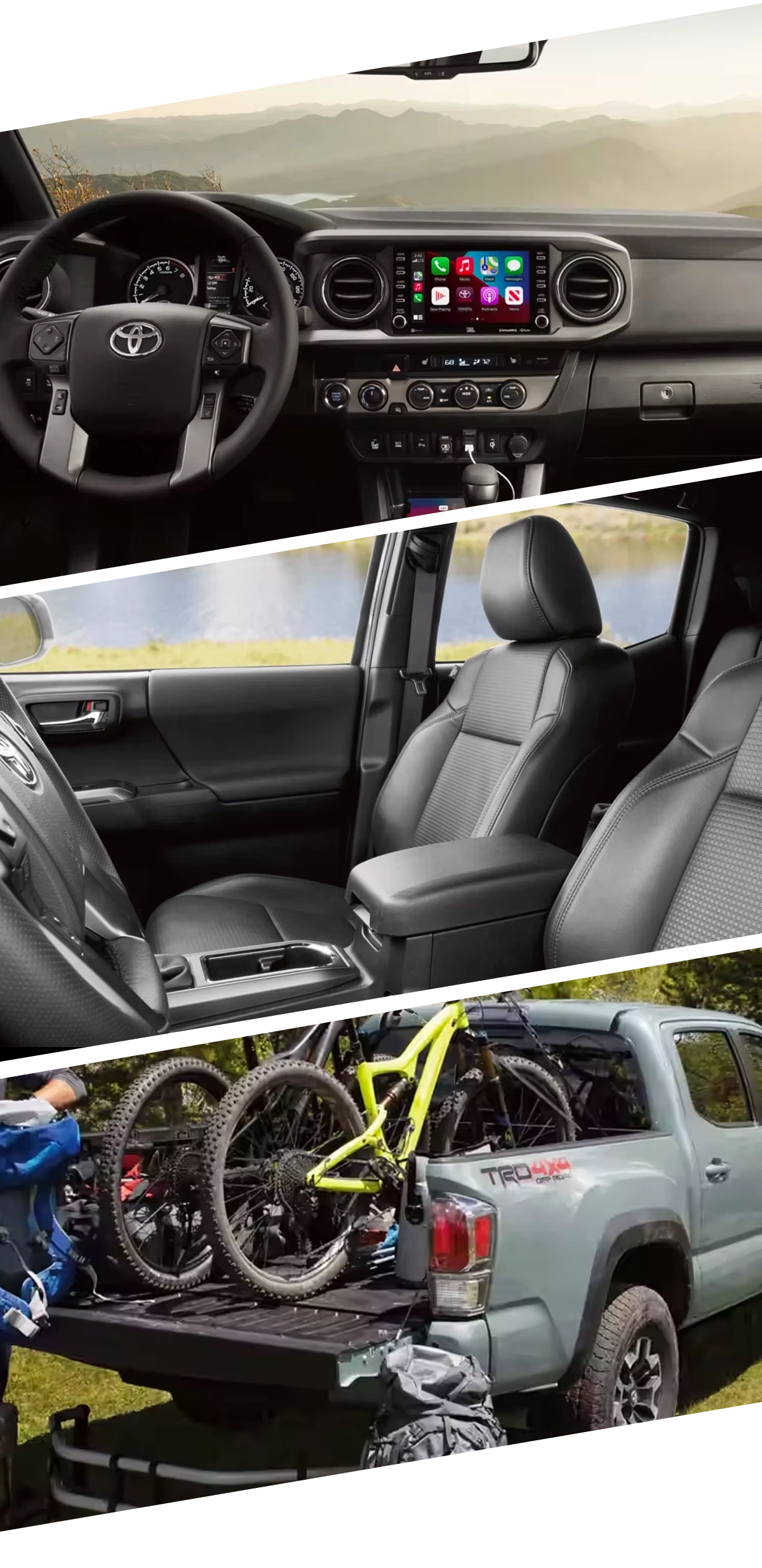 What's the Difference Between Leasing and Buying?
The main difference between leasing a vehicle and buying it is focused on ownership. When you buy a vehicle, it's yours to keep, and your financing payments go toward paying off the auto loan you took out in order to make that purchase. When you lease a vehicle, ownership of that model remains with the dealership, and your payments go toward covering that model's value depreciation. There might also be fees for any excess wear and tear when the lease is up, but those parameters will be clear from the start to help you keep these factors in check. Leasing can be a cost-effective way to drive the vehicle you want if you aren't concerned about owning the vehicle outright.
Toyota Tacoma Lease Benefits
At Miller Toyota, we want to get you behind the wheel for terms that work for you. If you want flexibility without a long-term commitment, then leasing the Tacoma could be the right move for your situation. We see drivers lease vehicles like the Tacoma for a variety of reasons, so take a look at what leasing the Tacoma could do for you:
Lease agreements often have lower costs than auto loans since you're only paying for value depreciation during the course of the lease period.
By saving on the lease, you can explore the upper trim levels for lower prices, including the Tacoma Limited with heated seats and a moonroof.
If you want to drive the Tacoma longer, you can plan for a longer lease, but if you like swapping out the vehicle you drive, you can opt for a short lease period.
Because our dealership retains ownership of the Tacoma, you don't have to deal with selling the truck or negotiating to get a good sale or trade-in price. Just bring the pickup to our dealership at the lease's end.
Leases involve simple transactions without a lot of complicated paperwork. While we work hard to make every visit to Miller Toyota as easy and convenient as possible, you'll find that the auto leasing process is particularly streamlined. Whether you're here to pick up the Tacoma you want to drive or to return a leased vehicle in exchange for something new, we'll make your experience quick, clear, and hassle-free.




Lease the Tacoma at Miller Toyota




If you're still contemplating whether leasing or buying is the right choice for you, you're encouraged to contact our team at Miller Toyota. Our staff will be happy to answer any questions you might have about our convenient leasing process, and we can provide any additional information or insight you might need to make an informed decision about your next steps. In the meantime, you're welcome to take a look around our new Toyota inventory to see all the options waiting for you at our dealership in Manassas.




Whenever you'd like to learn more about leasing the Tacoma, we'll work with you here at Miller Toyota. You can count on us for leasing terms that fit your needs, and you'll also be happy with the selection on our lot. Here at our Toyota dealership in Manassas, you're sure to save on the vehicle you want to drive, so remember to check out our latest offers and deals.