2023 Toyota RAV4 Accessories
You need the right parts and components to keep your car running well and looking great. You can also make your vehicle more comfortable and useful when you purchase accessories. If you have a Toyota, you can buy genuine Toyota parts in Manassas, VA, that fit your model. The parts and accessories shop at Miller Toyota has a wide selection waiting for you. Whether you shop in person or online, you can find items for the interior, exterior, wheels, and more.
Many of the accessories you can shop for are items to complement your Toyota and help you customize it to meet your needs. Our dedicated team can help you choose the right accessories. When you shop online, it's simple to input the year, make, and model of your vehicle and then select the appropriate category of the item you want. When you ask yourself, "Where can I get genuine Toyota parts near me?" You don't have to go far. Check out the selection and Miller Toyota right now.
Why Buy Genuine Toyota Accessories
One of the advantages of purchasing genuine Toyota accessories is that you can personalize your vehicle. You can also enhance its performance, look, and feel. If you have a RAV4 base model, for example, but want to add some accessories to make off-roading easier and more enjoyable, we have accessories to make that possible. Buying genuine parts for your RAV4 at Miller Toyota can also make your vehicle more comfortable, rugged, and ready for adventure. And when you purchase Toyota parts specifically, you know that you are getting the highest-quality items built to last.
RAV4 Accessories Available at Miller Toyota
Wheel Accessories
Your RAV4 has durable, reliable wheels that can withstand challenging road conditions. Wheel locks are a good choice to protect your wheels from theft. Miller Toyota has wheel locks available now in alloy and attractive black chrome.
Storage Accessories
The Toyota RAV4 is a great vehicle for traveling. When you're on a road trip or heading to the great outdoors, you'll need to load up your vehicle with supplies. Storage accessories such as an all-weather cargo liner will let you keep any items in the back of your RAV4 and protect the carpet from wear and tear. The cargo liners are durable and easy to clean. Plus, they're great for keeping spills from damaging the interior of the car.
Towing Accessories
The RAV4 might not be the biggest SUV on the market, but it's still capable of towing. If you plan on taking a small trailer with you on a trip or for other needs, you'll need a trailer hitch. This accessory is available at Miller Toyota in 2-inch or 1-7/8-inch varieties. You can also shop for a towing wire harness and a tow hitch receiver with a hitch plug or cover.
Interior Accessories
As you and your passengers get in and out of your RAV4, you'll track in dirt, mud, and other debris. Over time, this can damage the carpet and upholstery. One way to minimize this damage and wear is to buy all-weather floor liners from Miller Toyota. Cargo mats in a four-piece set are also available. Another accessory to consider is the door sill protector that can protect against scrapes and scratches.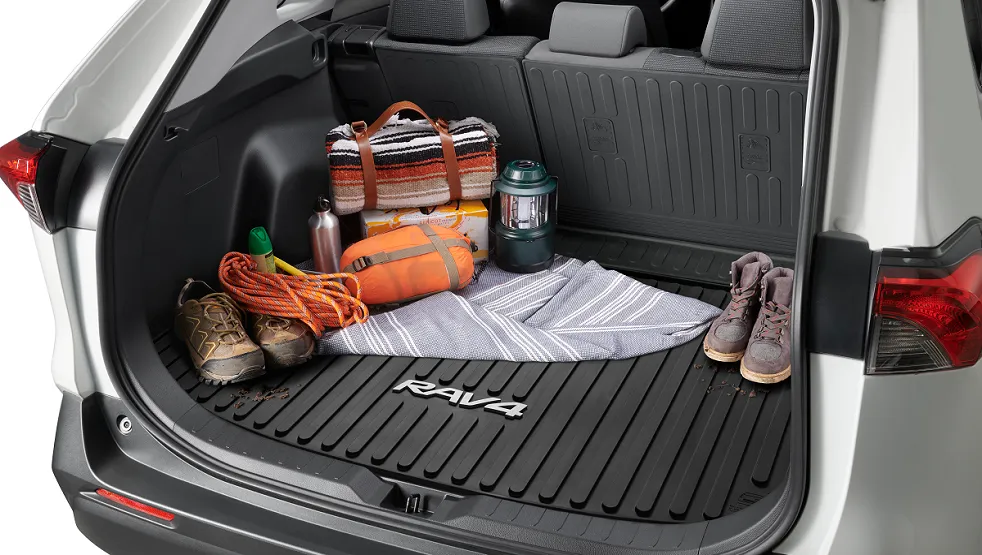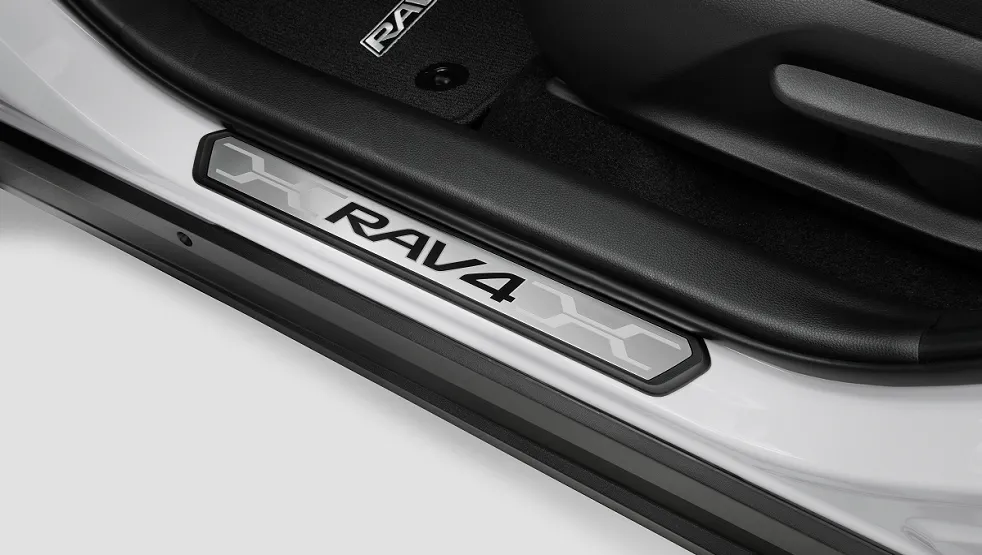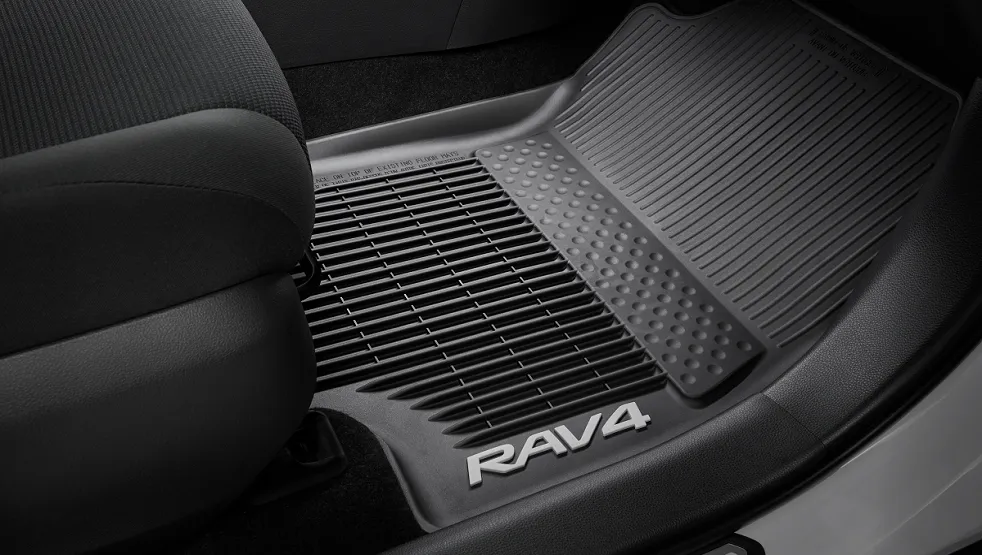 Shop for Accessories at Miller Toyota
You can shop for and order accessories for your Toyota RAV4 by visiting the website of Miller Toyota in Manassas, VA. You can also visit the parts department at the dealership today and check out the selection. Our team can also help you find RAV4 accessories specials to save you money and get you the products you want and need for your SUV.