2022 Corolla VS. 2022 Civic
For everyday use, such as commuting and running errands, you look for certain elements. These include good gas mileage, good road handling, and a dependable engine that you know is going to last. It's also nice to have plenty of headroom and legroom, as well as comforts and conveniences inside. These elements describe the 2022 Toyota Corolla well. The Corolla has long been one of the most popular cars in its class. It's not a stretch to say that for some people in Manassas, VA, it is the best sedan for their budget and needs. There are some comparable models, such as the 2022 Honda Civic. You should look at both of these and consider which one makes the most sense for you when it's time to buy a new car. You will see where the new Corolla is the smarter choice.
Interior Comparison
Both the 2022 Toyota Corolla and 2022 Honda Civic do well when it comes to interior features. You need to feel comfortable behind the wheel and as a passenger. The new Corolla achieves this goal. It comes with excellent interior elements, such as single-zone front air conditioning, interior air filtration, a rear-view camera, and adaptive cruise control. You'll like that the audio and cruise controls are on the steering wheel. Plus, there are front and rear door pockets and an overhead console with storage. The upholstery is cloth, but you can also get leather with higher-level trims. You'll enjoy the four-way manual seat adjustments for the passenger and six-way manual seat adjustments for the driver. The 2022 Corolla has an EPA interior volume of 101.7 cubic feet and a cargo capacity with all the seats in place of 13.1 cubic feet.
As you check out the 2022 Honda Civic, you will see that it matches the Corolla well when it comes to interior features. It also has just about the same amount of room as the Corolla offers.
2022 Toyota Corolla Interior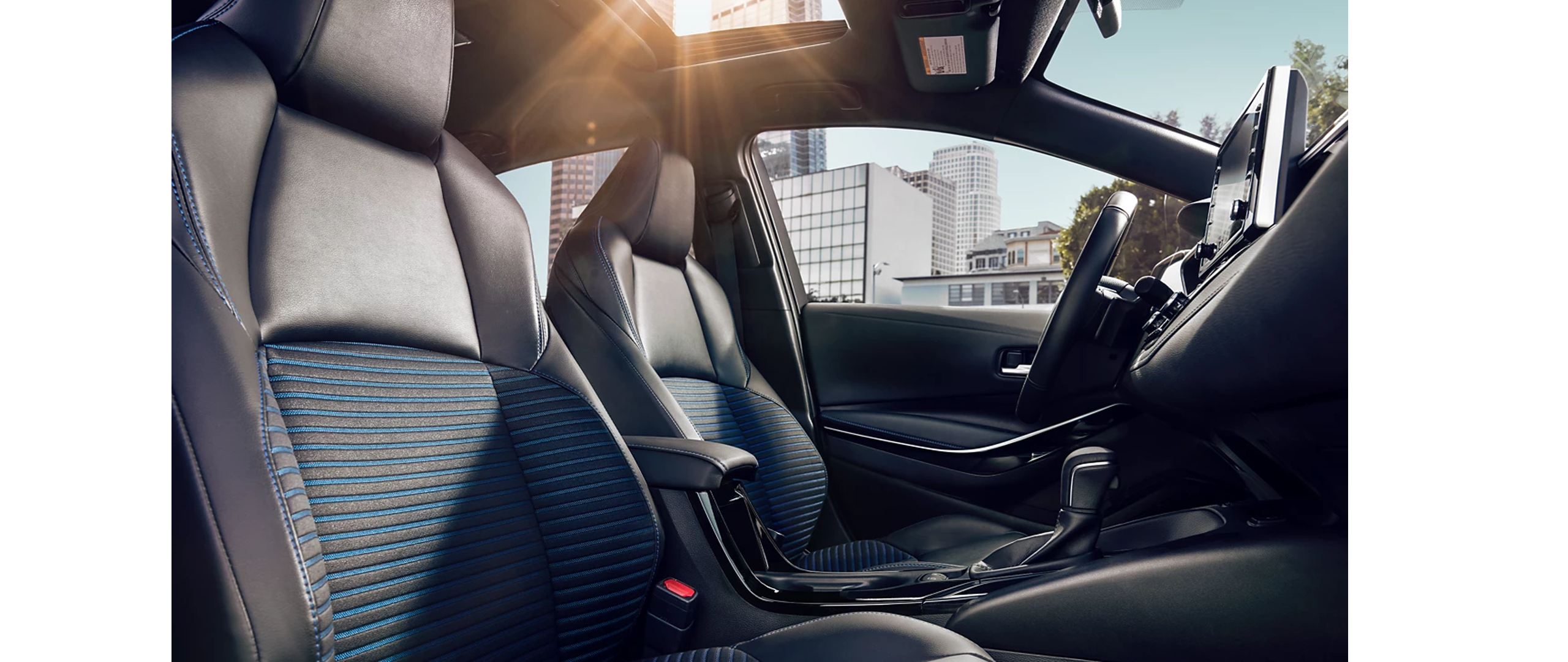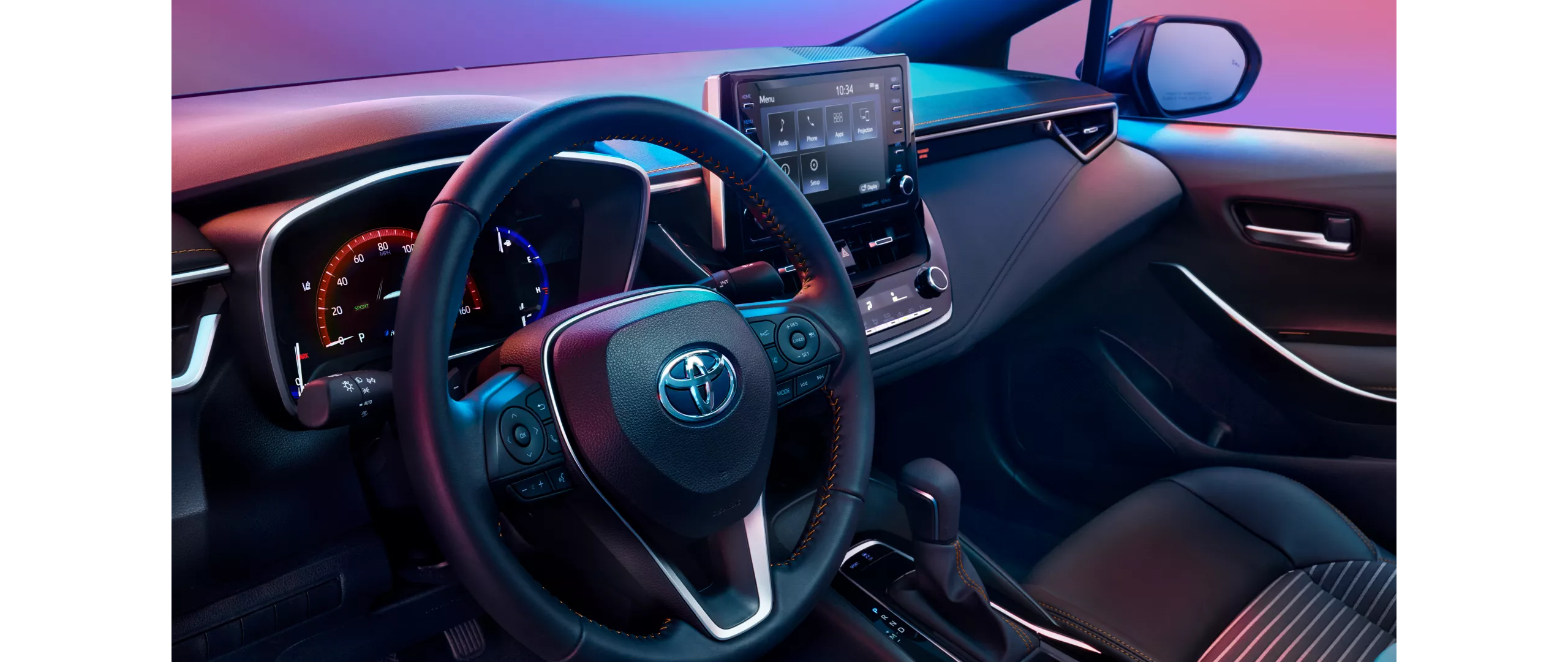 2022 Honda Civic Interior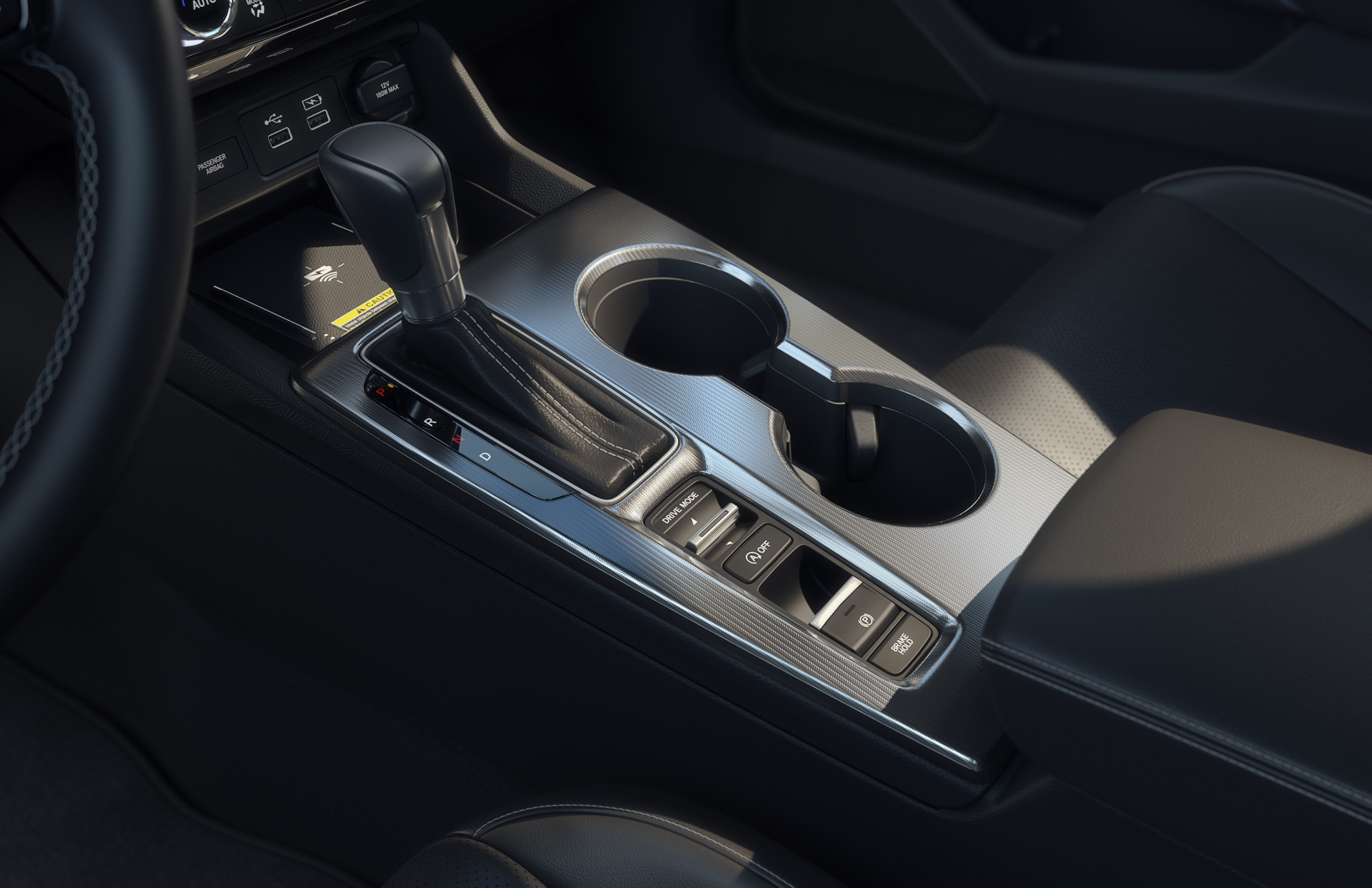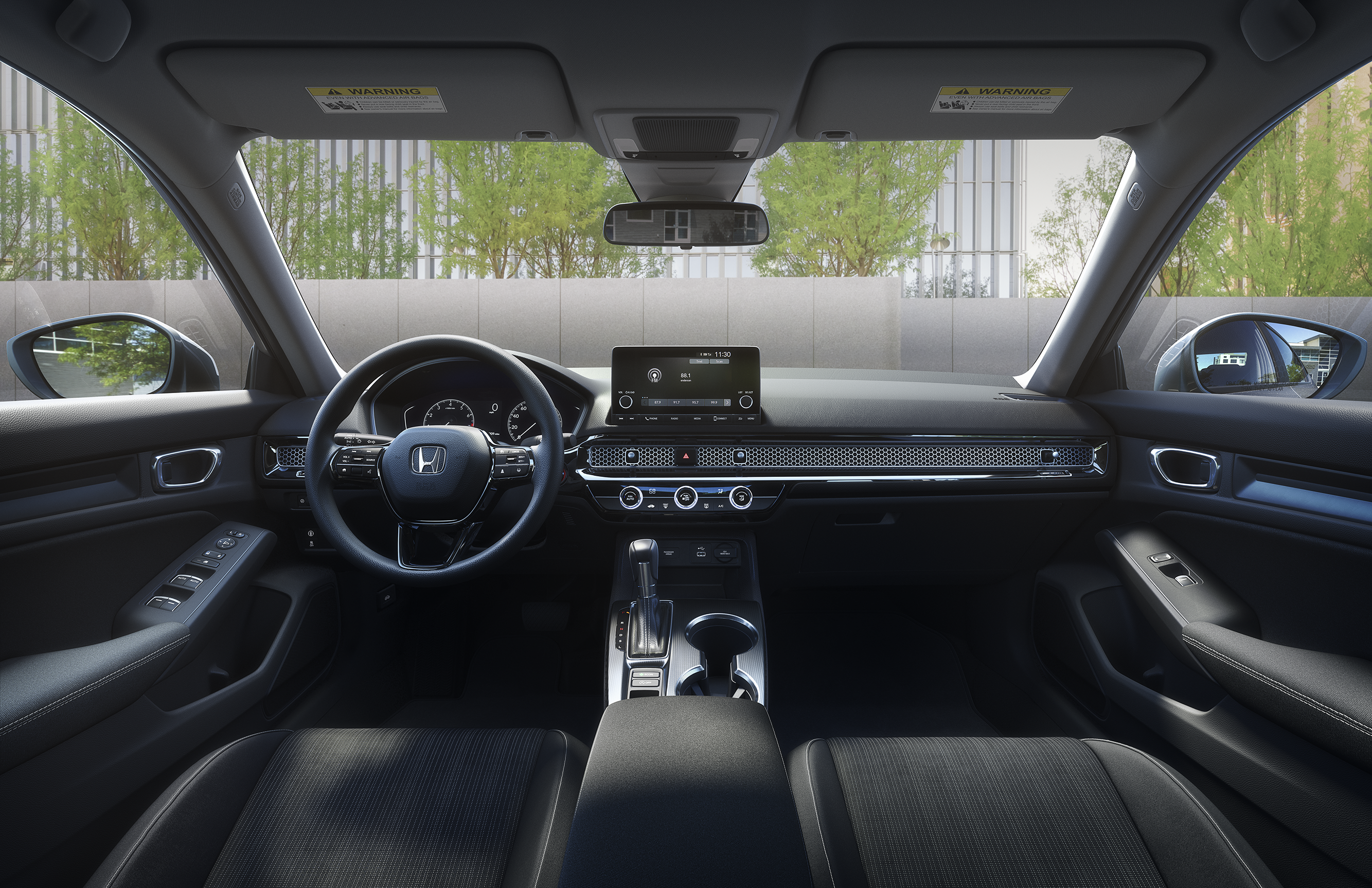 Performance Comparison
For a car its size, the 2022 Toyota Corolla fares well. You can depend on it to get you to where you need to go in Manassas, VA, and anywhere else. The base model has a 1.8-liter 16-valve inline 4 engine that puts out 139 horsepower and 126 pound-feet of torque. It has a front-wheel drive and continuously variable-speed automatic transmission. You can move up to other trims and get a 2.0-liter 16-valve inline 4 engine that generates 169 horsepower and 151 pound-feet of torque.
The 2022 Honda Civic has a larger, more powerful engine in its base model. It's a 2.0-liter 16-valve inline 4 engine that makes 158 horsepower and 138 pound-feet of torque. The Corolla has a larger gas tank, though. It can take you farther on a fill-up than the new Civic can.
Safety Features Comparison
More important than anything else is safety. You need to feel as though you have good protection behind the wheel. The 2022 Toyota Corolla will give you peace of mind and reduce the chances of you getting into an accident, thanks to some good driver-assisted functions. These include a pre-collision system, lane-departure alert, blind-spot monitoring, rear cross-traffic alert, and road sign assist. There are also automatic high beams and dynamic radar cruise. You'll have the benefit of advanced air bags, too.
Looking at the Corolla vs. Civic, you need to evaluate the safety components of each. The 2022 Honda Civic has some appealing elements as well. It does lack the rear cross-traffic alert and lane-departure alert that the new Corolla gives to drivers.
Find The 2022 Corolla In Manassas, VA
Toyota vs. Honda has been a longstanding competition over which maker has the top models. In this case, both the 2022 Toyota Corolla and the 2022 Honda Civic are good choices. They are equal on many counts, but the new Corolla offers more safety features. This is a critical area that should lead you to purchase the Corolla. You can buy one today, so visit the showroom at Miller Toyota in Manassas, VA.
2022 Corolla vs. 2022 Civic in Manassas, VA There's nothing like being in the driver's seat of a sedan, especially one that's powerful, like the 2022 Toyota Corolla. Compare this with the 2022 Toyota Civic and then stop by Miller Toyota to take the new Corolla for a test-drive.