How To Wash Your Heavy Comforter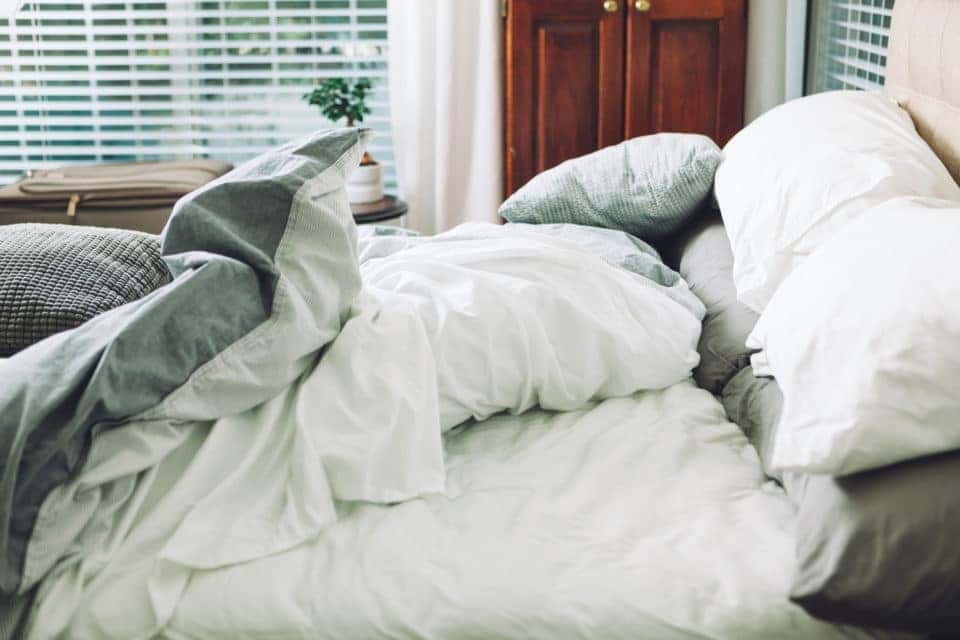 Did you pull your heavy comforter out of the closet to keep you warm during your winter sleeps? There is good news – spring is coming! Before you know it, it will be time to store away your comforter until next winter. Chances are, this hefty blanket hasn't had a deep cleanse in a minute, so we are here to make sure it is fresh for when you need it. Step by step, we are going to take you through the process of washing your heavy comforter.
Here's What You'll Need:
Strong liquid laundry detergent
Solvent-based stain remover
Large Table
Large Washer
Treating Your Stains
Have a few spills? This is where you'll need your solvent-based stain remover. Let's spot treat! First, apply the stain remover directly to the stain. Use your hands to work the product into your comforter, and let it sit for 15 minutes before heading to the washer.
Time to Wash
Start by selecting cold or warm water, both will do the trick. Next, make sure you use the large wash setting. Fair warning: don't use fabric softener, as it can cause spotting. Also, use less than suggested detergent. With such a hefty product in the wash, too much soap can get messy! Instead of a softener, try adding 1 cup of distilled white vinegar.
Drying Options
To prevent those unwanted wrinkles, give the blanket a good shake. Next, place it in the dryer, using a low-heat setting. However, if using your dryer is not an option, we suggest using the great outdoors as a resource. Fresh air always works its magic! Sunshine can enhance bright colors and remove odors.
You Might Also Like: Cold Weather Running Tips To Use This Winter 
Fold Until the Fall
Do you hate pulling your iron out of the closet? We do too. Make sure you finish our last step by folding the comforter after drying, preventing wrinkles. Yeah, it's just that easy! Now, say your goodbyes until cold weather returns.
There aren't many things better than a freshly made bed, but we think a spick and span car comes in a close second. Come see us at Miller Toyota in Manassas, Virginia to shop our fresh inventory.
Back to Parent Page