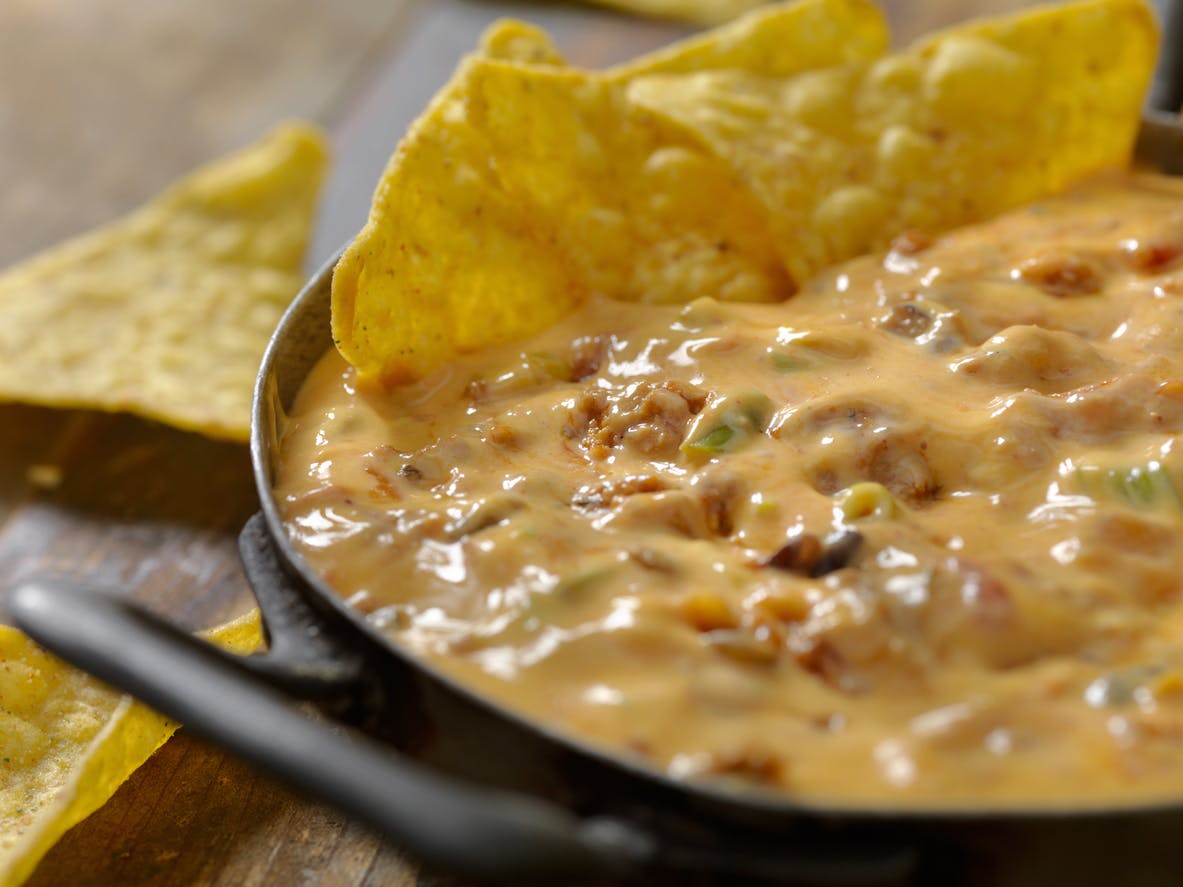 Slow Cooker Recipes To Try In The New Year
The holidays are coming to a close, which means busy work and school schedules are immense. If one of your goals is to cook more meals at home to save money, make it happen with these simple slow-cooker recipes!
Slow-Cooker Chicken Parmesan
Having a full-course Italian dinner has never looked so easy and tasted so delicious. Before you head to work, mix bread crumbs, Italian seasoning, Parmesan cheese, pepper, and salt. In a different bowl, mix together egg and water. Dip chicken tenderloins or breasts in the egg mixture, then into the crumb mixture. Add to the slow cooker and top with a jar of marinara sauce, then let cook for four to six hours. Top with
cheese 15 minutes before serving. Top it on pasta and serve with a side salad!
Slow-Cooker Cheese Dip
Did someone say taco night? It's hard to mimic restaurant queso, but this spicy cheese dip will be a huge hit for the family, especially if you use the spicy pork sausage. All you need is Velveeta, ground beef, spicy pork sausage, diced tomatoes, green chilies, and tortilla chips. Cook the meat in a skillet beforehand, then add the ingredients to your slow cooker. Serve by itself as an appetizer or with your favorite Mexican dish, from tacos to enchiladas and even quesadillas!
You might also like: Celebrate 2022 With The New Toyota Corolla Cross
Slow-Cooker Tater Tot Casserole
Tater tots are delicious! Whether you buy them frozen and bake them in the oven or snag them at your favorite fast food restaurant, they are a kid-pleaser. This Tater Tot Casserole contains all you need in a meal, including a starch, meat, and vegetables. Serve as a side or as the main event on a busy week night. Dump everything in the slow cooker, leave it while you head to work or run errands, and the cheesy delight will be ready six hours later.
Ready to serve up a new ride? Head over to Miller Toyota in Manassas, VA to explore our excellent inventory of new and pre-owned vehicles. Contact us if you are hungry for more information!
Back to Parent Page