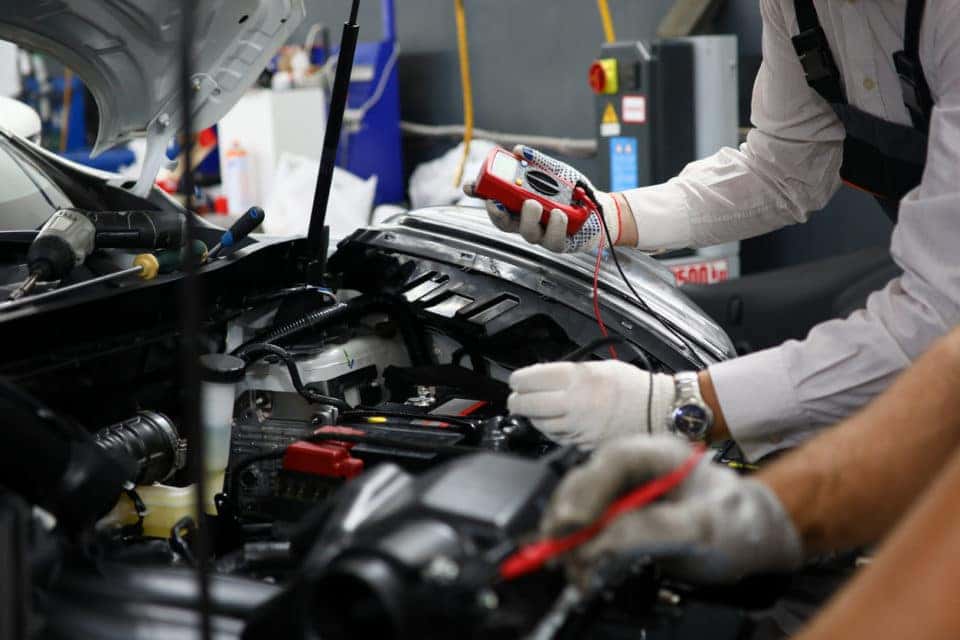 As the weather warms up and driving conditions change, it's important to stay on top of regularly scheduled maintenance to ensure your vehicle is performing at its best. Here's what we recommend you look into this season.
Get An Oil And Filter Change
Chances are you're due in for an oil and filter change soon. Staying on top of this easy, affordable service is key to ensuring your vehicle runs well for years to come.
Check Your Fluids
When you get your oil and filter change you should also have your fluids checked out to. Be sure to ask about fluids for the power steering, brakes, transmission, windshield wipers, and coolant. If the levels are low you'll want to top them up as soon as possible.
Replace The Wiper Blades
If your wiper blades have gotten worn out, torn, or cracked they won't be very helpful when the inevitable spring showers roll around.
Check Your Charging System
Cold weather can do damage to your battery, so it's a good idea to have it tested now. You'll want to ensure that it's securely mounted and that the connections are clean, tight, and corrosion-free. If your battery is more than five years old, you should consider replacing it.
Check The Lights
You'll want to check all of your exterior and interior lighting and make note of any problems. It's better to know which bulbs need replacing than to get pulled over for a taillight that's gone out.
Check your belts and hoses.
Cold temperatures can harden and damage rubber, so it's a good idea to check all of your belts and hoses as Spring rolls around. Look for hardening, softening, leaks, cracks, blistering, or other visible damage and make appointments as necessary to fix the problems. and/or damage rubber, so it's important to check your belts and hoses for damage.
Check your tires.
Your tires are the only point of contact between you and the road, so it's imperative that you take care of them. Be sure to regularly check the pressure and perform a visual inspection to check for cracks, bulges, and bald spots. Rotate your tires per your owner's manual and replace them if they are too worn or damaged.
You might also like: 10 Reason To Go With Toyota
Schedule Service With Us
If you've performed these routine checks on your vehicle and noticed a few things are out of order, schedule an appointment with us online today. We'll asses the issues, repair them, and get you back on the road safely in no time.