Head To The Park With These Perfect Picnic Recipes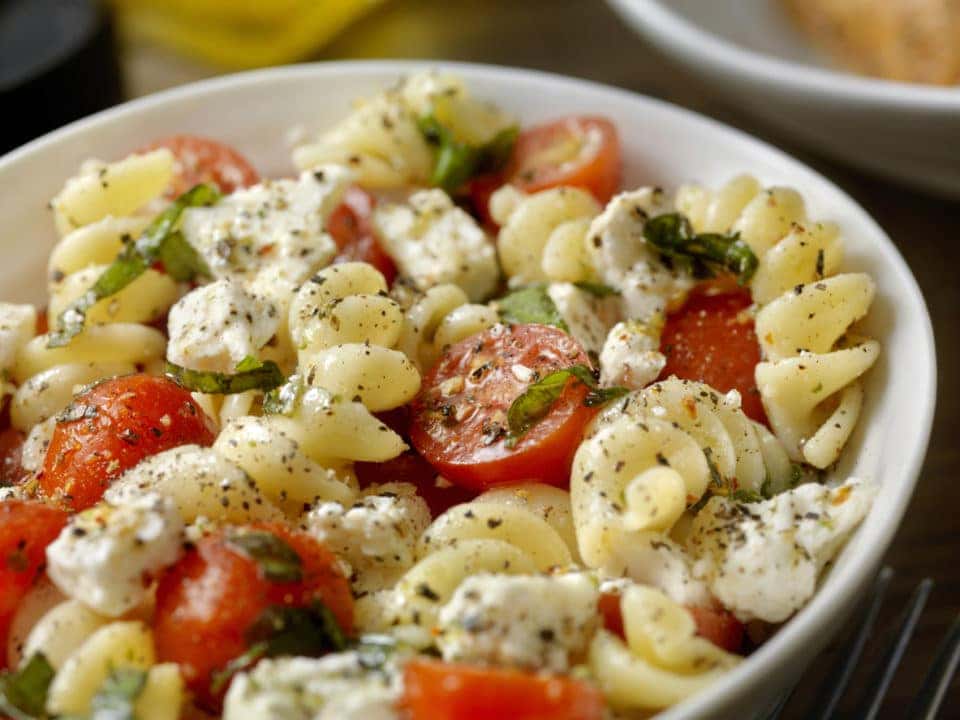 Spring has sprung! The warm weather and sunshine make it the perfect atmosphere to enjoy a meal outside, and Martha Stewart has the perfect picnic-approved recipes. The typical sandwiches, chips, and fruit are so last year, so give your family a gourmet dining experience in the setting of nature. With that being said, let's check out what you'll be serving up this season.
We know what you're thinking. Steak for a picnic? Sure, thing. This deliciously gourmet meal has thinly sliced flank steak drizzled in a balsamic dressing, accompanied by sweet peppers and onions. Also, you'll want to prepare this entree the day before but don't you worry, it's easily servable and cuts like butter. Ditch the handhelds because there's a delicious upscale picnic in your near future.
If you love Italian flavors and cool pasta mixtures, you're in for a treat with this pasta salad covered in a lemony vinaigrette. Filled with chickpeas, mozzarella, cherry tomatoes, and spices, you can't go wrong with this delightful side dish. Not to forget, your vegetarian friends are sure to appreciate a spoonful of this meatless pasta salad on their palette, so give it a try.
For the apple cider vinegar fanatics, this recipe is perfect for you. Say goodbye to your typical carrot and raisin slaw and hello to a dish that is bound to please your taste buds. Loaded with ingredients of fluorescent colors, this slaw is sure to look aesthetic on your social media, so don't leave it out of your picnic basket.
You might also like: Must Have Gadgets This Year
A meal is never complete without a sweet treat! These mouthwatering s'mores bars are sure to melt in your mouth, and they're easy to make. With the perfect combination of butter, marshmallows, rice cereal, graham crackers, semisweet chocolate, and a pinch of salt, this dessert will give you cozy campfire vibes on a sunny day.
Now that you have the perfect picnic planned, it's time to serve up a new ride for the family. We have a diverse inventory on our lot, and there's something you're bound to fall in love with. Come by and visit us at Miller Toyota in Manassas, Virginia to find your dream vehicle.
Back to Parent Page