Ways You Can Organize Your Garage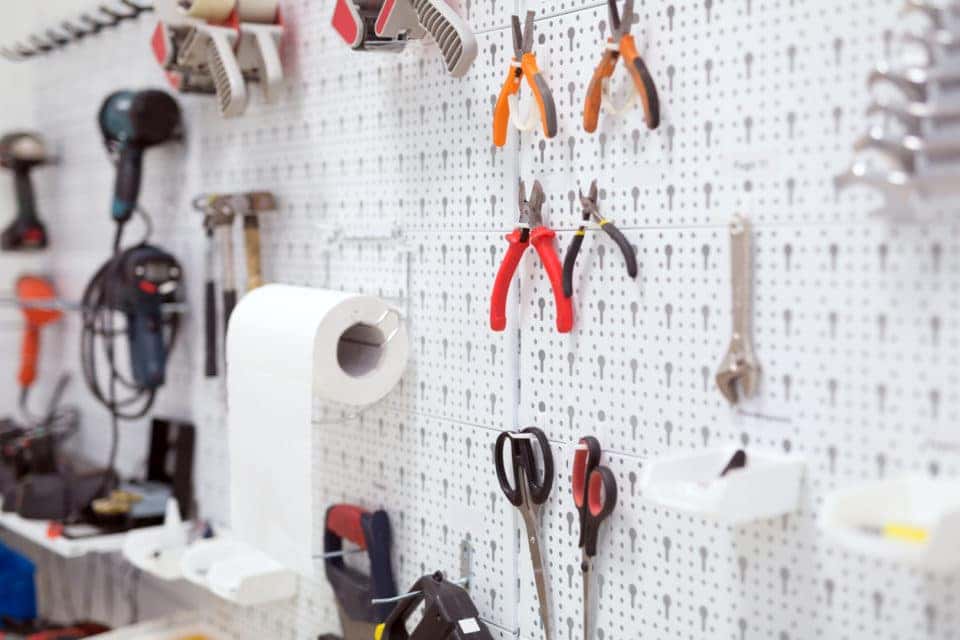 If you've ever found yourself with an overcrowded, cluttered garage, these DIY organization tips are for you. Spend an afternoon organizing your garage and enjoy the clean, tidy results for a long time to come!
Take Inventory
Before you tackle organizing your garage, it's important to take inventory of what you already have. In your assessment, consider getting rid of multiples if you don't use them, and be sure to toss trash and other items you haven't used in awhile.
Use PVC Pipe For Tool Storage
If you have long garden tools such as shoves, brooms, or rakes, use PVC Pipe and a 2×4 to store the on the walls of your garage. They'll be out of the way and easy to find the next time you need them. Check out the full tutorial here.
Make Your Own Shelves
If you don't have enough built-in shelves now, you can easily add some with this DIY solution which will save you a chunk of cash. This easy, cheap DIY uses 2x4s, wood screws, and a miter saw to up the ante on your in-garage storage solutions.
Create Custom Storage Spaces
If you found yourself with a lot of one item after your inventory, such as supplies for your passion projects, why not create custom storage solutions for those items? This fun DIY shows you how a little time and creativity can go a long way towards organizing project supplies.
Utilize A Pegboard
Julia Child famously used a pegboard to organize her expansive collection of kitchen tools, and you can use it to organize both small and large tools in your garage. The best part of using pegboard is that it's completely customizable – you can add hooks, shelves, and even lighting to your board.
You might also like: Why The 2020 Prius Would Make A Great Next Vehicle
Create A Mudroom
If you have even a little extra space, creating a mudroom space in your garage will save you lots of hassle and cleanup inside of your house. You don't need a whole addition to the house for this, a few coat hooks, a shoe rack, and a good doormat will do the trick for this DIY.
Organizing your garage can feel like a challenge, but with a little patience and DIYs, you can hack it in no time!
Back to Parent Page