Get A Bite To Eat At Carmello's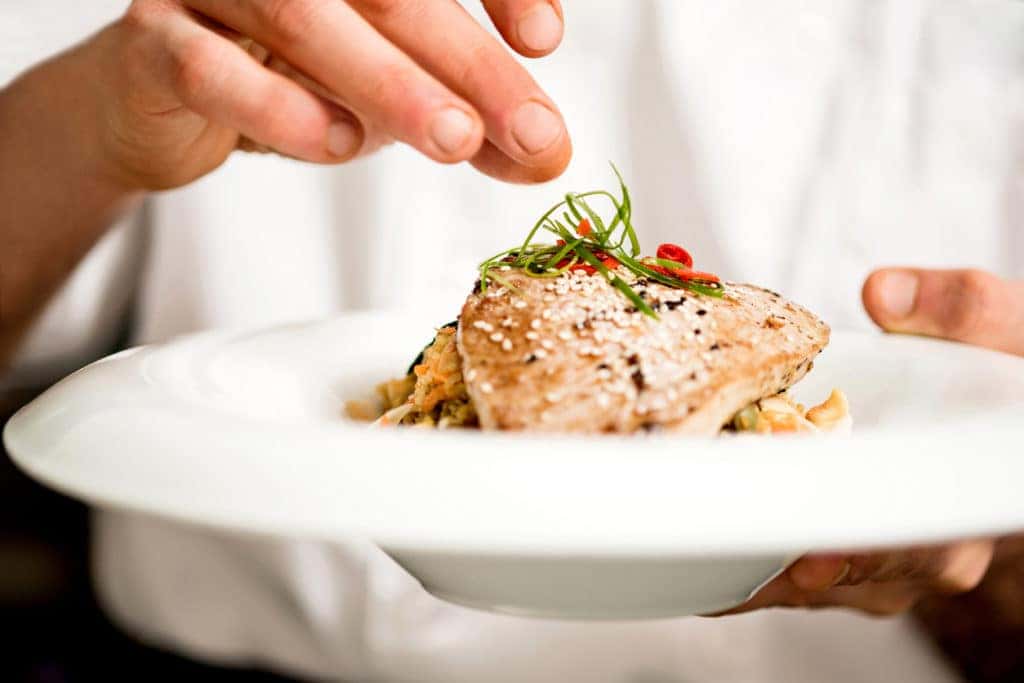 After Alice Pires moved to Manassas from Portugal, she opened Carmello's to share European flavors with her new community. Now the kitchen prepares upscale New American fare with rich influences from Portuguese and Italian cuisine, and the menus change and adapt to offer the best ingredients unique to each season.
Carmello's
The restaurant has earned the praise of diners and critics alike, and Pires and company have also received some impressive accolades for their work. Wine Spectator has honored Carmello's with an Award of Excellence for eight years in a row, and Prince William Today named it the community's Best Fine Dining Restaurant in 2013. Guests seeking gluten-free, vegetarian, and heart-healthful options will be pleased with the verity of Mediterranean-inspired dishes that pair high nutritional value with immense flavor.
Always in Season
Carmello's flavors their food with herbs grown in their own backyard garden, and they work with top-quality purveyors to source ingredients that highlight the changes in season. In summers past, they've served Grilled Australian Lamb Loin Chops with polenta, as well as a hearty Grilled Ribeye accompanied by garlic herb oyster mushrooms and a loaded-twice baked potato. Wintertime wonders include a Roasted Red Pepper Bisque and the Lombo de Vàca, a robust and gluten-free filet mignon with stuffed zucchini, balsamic onion port demi-glace, foie gras, and roasted potatoes.
Iberian Inspiration
Multiple diners can share a large serving of Paelha Valenciana No Forno, a coastal Spanish classic with red peppers, lobster, mussels, scallops, shrimp, clams, and chicken over saffron-spiced rice. For a distinct Portuguese experience, consider the Coelho Assado Alice, a brick oven-roasted rabbit with chestnuts, root vegetables, and a bright hint of anise thanks to its light Dijon sambuca sauce.
Plan Your Visit
Carmello's is open for dinner from 5 p.m. to 10 p.m. on Wednesday through Sunday. You'll find the restaurant located at 9108 Center Street, Manassas, Virginia 20110.
You might also like: Try These Great Pho Restaurants In Manassas
Miller Toyota
No matter what your personal taste is, we're sure to have something that piques your appetite here at Miller Toyota! Come see us whenever you're ready to take a test drive.
Back to Parent Page